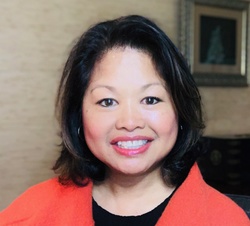 Vanessa Sandarusi

Allison Park, Pennsylvania
Business Coach, Career Coach, Executive Coach
BS, MBA, Masters of Health Services Administration
Executive Leadership Coach - The pathway from chaos and confusion to confidence and clarity.
About Me
As a coach, I'm holistic in my approach and will be pragmatic as needed to guide clients to achieve their goals. I've used the coach approach for over 20 years as an Executive and have been trained at CoachU, The World's First Coach Training Program, and the iNLP Center.
Clients who work with me will be heard at a deep level to address barriers that keep them from achieving their heart's desire.
Clients who work with me have increased energy, focus, and experience life with more joy. They are able to prioritize and make better decisions and discover new ways to solve the problems they are facing.
As a coach, I help clients avoid continued feelings of overwhelm, indecisiveness, confusion, frustration, and lack of fulfillment with their career, life, or business.
We'll begin by assessing the current situation, partner together to create a plan, and then take action towards achieving the goals created on the plan.
I have been a business leader for years and have mentored and coached many individuals who have moved up the corporate ladder to owning their own business.
I am passionate about helping others discover their gifts and strengths so they can explore new ways to contribute to the world.
Specializations:
1) Stress Management
Certified in stress, anxiety, and emotional management using HRV Biofeedback Techniques.
2) Executive & Business Coaching -
Aligning individual goals with the bottom line of a corporation or organization
Enhancing personal resilience
Managing through work transitions
Setting up and operating a successful business
Balance between overwork and having a good personal life
Time management and efficiency
3) Personal &/or Professional Foundation -
A program that guides you to create a structural basis that supports you in living an exceptional life and/or career.
4) It's Never Too Late To Begin Again
12-week program for retirees and individuals in midlife.
Reviews
2 reviews (5.0)
Vanessa is an Executive Leadership Coach with strong business acumen. As an entrepreneur building my business, I needed someone to bounce ideas off of and think them through. My coaching sessions with Vanessa have helped me to establish operational clarity for my business. Through the coaching sessions, I was also able to come up with ideas on how I can develop it to enroll clients and create the foundation for future sustainability.

Pritesh
Vanessa has the natural gift of asking the right questions that leads to insightful discussions during our coaching sessions. Throughout the time I have spent with her, I have been able to improve my decision-making ability. She has helped me to focus and prioritize. Our discussions has led me to different perspectives on problems and helped me find meaningful solutions. Coaching with Vanessa has also allowed me to improve my managerial skills and my ability as a leader.

Shawna Lettroy