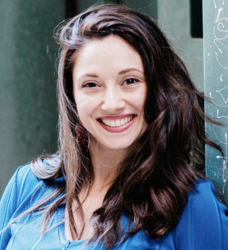 Veronica Mesuraca

Stockholm
Career Coach, Leadership Coach
Diploma in Transformational Coaching (ICF Accredited) - Animas Centre for Coaching. Certified Personal Branding Strategist - Reach Personal Branding
Career Coach, Personal Branding & LinkedIn Consultant guiding ambitious professionals to communicate effectively, build credibility and create an actionable career plan to land the job they want
About Me
The way you communicate and project yourself in & outside the office, at networking events, in interviews, on LinkedIn & social media, has a big impact on your career. I guide ambitious professionals to market and present themselves with clarity and confidence so they can land the job they want.
Do you need help to secure the right job opportunity for you or redefine your career path? Let's connect!
Throughout my journey living in 5 countries, I noticed how many professionals struggle to articulate the value of their contribution and their professional goals, connect with others and navigate the do's & don'ts of putting themselves forward. In a world where we spend most of our time at work, I believe it doesn't have to be this way.
I've had the great opportunity of working with clients from companies including Typeform, Criteo and SAP, as well as independent professionals.
Through one-on-one sessions & training, I help them:
• Create a career plan owning their strengths, clarifying their goals and leveraging their resources
• Craft a catchy elevator pitch, learn to expand their network and build relationships
• Write an attractive LinkedIn page that highlights their value and tells their professional story
• Understand the impact of external perceptions and develop their personal brand
Prior to working as a Coach & Consultant, I supported executives and worked with HR on team building and recruitment including sourcing of candidates, promoting vacancies, screening CVs and conducting interviews.
In my content for LinkedIn, YouTube, Facebook and Instagram, I share practical career, communication and personal branding advice.
Reviews
5 reviews (5.0)
"Veronica is always my go-to person when I need career advice. She is a versatile thinker and has great empathy that translates into excellent coaching. Before working on my LinkedIn page she listened and understood where I was at and where I wanted to be in my career. She helped me transform my LinkedIn page from a boring sum-up of information to a story that guides you through my career history and gives you a good sense of my personality and strengths. Shortly after my brand new LinkedIn page was done, I gained exposure to top tech companies and that is a great result. Working with Veronica was an amazing experience and would definitely recommend her!"

Stephen B., Senior Platforms Manager
"Veronica has been very helpful in giving me support to face the changing reality of a fast-growing company. She is very proactive, empathetic, and resourceful. She asks you very good questions to help you find the answer you are looking for, and even when she doesn't have enough context of the situation she will give you very useful feedback using her good intuition. Working with Veronica, I also gained a deeper understanding of the power of language and communication, and how to use it to improve presentations and relate with colleagues and external parties. I would recommend her to anyone who wants to become a better leader."

Robert M., Co-Founder
"I am lucky to have found Veronica during my research on LinkedIn. She helped me identify my personal brand and positioning in a phase of career transition. Veronica is a true expert on realising your potential, supporting you to make the most of it, and providing you with strategic guidance. I would highly recommend her to anyone who wants to stand out from the crowd while remaining authentic. You will find that hiring Veronica is truly worth it, not only in the short but in the long run too."

Airunnesa MK., Project Portfolio & Strategic Management Consultant
"I found personal and business branding to be very difficult when considering an international audience, after having lived abroad for more than a decade in a culture very different from my own. Veronica was able to help me gain a clear perspective of who I am no matter where I am, and the personal brand I want to consciously communicate. Extending my personal brand, then, into an internationally viable and well-positioned business brand was a pleasure with Veronica because of her strong communication and strategic capabilities for cross-cultural branding."

Elisabeth C., Principal & Creative Director
"I met Veronica at a moment when I was looking to steer my career in a different direction and after our first session, I could already see the value in working with her. Each time we spoke I gained more insights into what I wanted to do, she helped me give meaning to my ideas and transform them into strategic goals and actions. I was able to create a career and personal plan to position myself in a clearer and more confident way. That has been a key enabler for my transition into a new job and a career step. Veronica leverages her vast knowledge of personal branding and useful tools with her intuition and empathy. These elements make it a really successful combination. At the end of our coaching program, I could already see the results of my personal branding efforts, especially through my LinkedIn page. I received positive feedback and a significant increase in job opportunities and contact from top employers. Veronica has become my trusted advisor and I would definitely work with her again."

Carolina G, Senior HR Business Architect