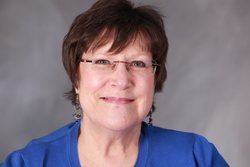 Vicki Eaton

Mesa, Arizona
Life Coach, Christian Coach, Spirituality Coach
MSW, MRE, BCC
I coach people who are dissatisfied & frustrated with where their life is right now. I help them create a more adventurous, authentic, passionate, purposeful life, and one that nourishes their soul.
About Me
Are you at a juncture in your life where you've grown dissatisfied and you're ready for a change, but you don't know what direction to go in or what steps to take?
Maybe you're questioning your career choice, or the place where you live, or a particular relationship. Perhaps you've spent a lot of time taking care of everyone else but have neglected to take care of yourself, and now you don't even know where to begin with that.
Or perhaps you realize you have some capability you've not developed, like writing or art or spirituality, and you're saying, "It's time, but how?" Perhaps you're retiring soon and you're not sure what you'll do with all that free time, but you just know you want to do something meaningful with the time you have left.
That's where coaching can be so beneficial!
As a coach, we'll work together to create a plan around your goals & what you want to be different in your life. That might involve assessing your life...what you're passionate about, what you need in your life for it to be fulfilling, and what you value most. Gaining a clearer idea about your innate abilities and strengths, and your life's purpose could be important. We'll explore what obstacles and beliefs interfere with you living the kind of life you want to live, and some strategies for overcoming them. At the end of each coaching session, we'll focus on at least one step you can take towards your goals.
The people I work with often report experiencing greater resilience in handling life's stresses. They gain more self-acceptance & self-confidence, which results in more freedom to pursue their dreams and reach their goals. Some experience a deepening in their spiritual faith and an increased desire to give back or share something beneficial with the world.
So, what do you want to be different in your life? What are you willing to change? It would be a privilege to be part of your journey towards creating a life that lines up with how you most desire to live your life.
Reviews
2 reviews (5.0)
Vicki is a wonderful coach. She is caring, compassionate and full of wisdom. I have grown and learned so much. She has equipped me with tools that I use and reference to, when I get stuck.

Karen
Vicki is an amazing coach! She has such a sweet and tender spirit, asks good questions, and gives thoughtful advice and directions for next steps. I appreciate her Godly wisdom, and trust her counsel because she continues to point me to Jesus. She is a constant encouragement to me, and cheers me on to work on being my best self. I have known Vicki for many years, and she is someone who has my complete trust. I know that she is constantly learning and growing, wanting to better herself as a coach and therapist by attending workshops and seminars. Vicki has made an impact, not only on my life, but on many others as well. I'm blessed to have her in my life!

Yvonne