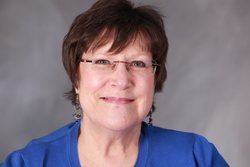 Vicki Eaton

Mesa, Arizona
Life Coach, Christian Coach, Spirituality Coach
MSW, MRE, BCC
I coach people in designing the kind of life they most want to live, one that's in alignment with their strengths, values, passion and purpose, & then to create a plan for bringing that into being, .
About Me
What is the picture in your mind of someone living their best life, who is confidant, doing what they love, and free to live out of what they value most? On a scale of 0 - 10, with 10 being, "That is totally me," and 0 being, "That is not me at all," where are you on that scale?
People who work with me as a coach are sometimes looking for practical help with such things as, greater calmness and enhanced performance on job interviews, public speaking or any time they are on stage. But sometimes they long to re-invent or re-design their life because the life they are living is no longer satisfying or meaningful and feels mediocre to them. Maybe when they were younger they settled for something safe & risk free, or perhaps they're living someone else's dreams, or maybe they're bored with the same routine and want to invite more adventure into their life. Does any of that sound like you?
I coach people in: (1) Evaluating and gaining clarity in who they really are and what kind of life they most want to be living; (2) Developing an overall plan for change; (3) Learning practical strategies for implementing the plan; (4) Overcoming self doubt & limiting beliefs; (5) So they can live their life with greater confidence, passion, purpose, and joy. The people I work with often report experiencing greater resilience in handling life's stresses, increased acceptance & confidence in themselves, more freedom to pursue their hopes and dreams, a deepening of their spiritual faith, and a growing desire to share something beneficial with the world.
I decided to become a Life Coach 3 years ago after being a therapist for many years, and here's why... Therapy can help you get free of limitations from your past, but it doesn't always help you develop a life that is fulfilling. Coaching helps you evaluate the gap between where you currently are and where you want to be in life, and then to develop a plan to bridge that gap and create the kind of life you most want to be living
Reviews
2 reviews (5.0)
Vicki is a wonderful coach. She is caring, compassionate and full of wisdom. I have grown and learned so much. She has equipped me with tools that I use and reference to, when I get stuck.

Karen
Vicki is an amazing coach! She has such a sweet and tender spirit, asks good questions, and gives thoughtful advice and directions for next steps. I appreciate her Godly wisdom, and trust her counsel because she continues to point me to Jesus. She is a constant encouragement to me, and cheers me on to work on being my best self. I have known Vicki for many years, and she is someone who has my complete trust. I know that she is constantly learning and growing, wanting to better herself as a coach and therapist by attending workshops and seminars. Vicki has made an impact, not only on my life, but on many others as well. I'm blessed to have her in my life!

Yvonne