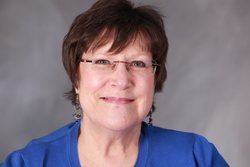 Vicki Eaton

Mesa, Arizona
Life Coach, Christian Coach, Spirituality Coach
MSW, MRE, BCC
I coach people seeking to renovate or re-invent their life as they navigate major life changes, learn new life skills, align with their purpose & passion, and turn their life into an adventure.
About Me
What is the picture you have in your mind of someone living their best life, adventuresome, confidant in herself or himself, doing what they love most, and being free to live in alignment with their purpose, values, and truest self? On a scale of 0 - 10, with 10 being, "That is totally me," and 0 being, "That is not me at all," where are you on that scale?
People who work with me as a coach are seeking to: 1. Navigate a major transition in their life; 2. Learn practical strategies for being more effective in their career, relationships, or another area of their life; 3. Conquer Stage Fright and improve their performance in Job Interviews, Public Speaking, or Performing Arts; 4. Explore how to live in alignment with their truest self, their purpose and passion, gifts and strengths, what they value most, and doing more of what they love; 5. Deepen their spirituality and their relationship with God.
So, what is prompting you to seek out coaching? What do you want to be different in your life, career, or relationships? Where in your life are you wanting more adventure? What dreams would you love to bring into reality, and what is holding you back from pursuing them, or simply taking the next step? What would you love to be doing more of with your life, and what interferes with that happening? How much is your life a reflection of your truest self?
With a Masters in Social Work and a Masters in Religious Education, I've been a therapist for 29 years, working primarily with people struggling with anxiety, depression and the effects of trauma. But counseling can miss the mark in helping people create joy and self-compassion, in finding and living out of their purpose and passion, and in turning their life into an adventure, So, that's why I decided to also become a Life Coach, completing the program through The Institute for Life Coach Training in 2018. While therapy helps you get free from your past, coaching helps you create the life you most want to live.
Reviews
2 reviews (5.0)
Vicki is a wonderful coach. She is caring, compassionate and full of wisdom. I have grown and learned so much. She has equipped me with tools that I use and reference to, when I get stuck.

Karen
Vicki is an amazing coach! She has such a sweet and tender spirit, asks good questions, and gives thoughtful advice and directions for next steps. I appreciate her Godly wisdom, and trust her counsel because she continues to point me to Jesus. She is a constant encouragement to me, and cheers me on to work on being my best self. I have known Vicki for many years, and she is someone who has my complete trust. I know that she is constantly learning and growing, wanting to better herself as a coach and therapist by attending workshops and seminars. Vicki has made an impact, not only on my life, but on many others as well. I'm blessed to have her in my life!

Yvonne