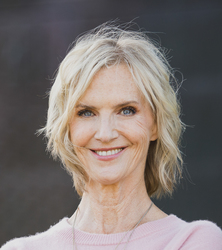 Vicky Regan

Half Moon Bay, California
Leadership Coach, Career Coach, Executive Coach
Certified Executive Coach, ICF Certified Coach (ACC)
I specialize in leadership development for women in business and technology who are looking to overcome workplace challenges and achieve exceptional results.
About Me
Are you facing unique challenges in your career as a woman in technology or business, despite progress in gender equality? Do you feel like you have to work harder to prove your worth, face unconscious bias, and struggle to balance your personal and professional responsibilities? Unfortunately, statistics show that only 24% of leadership roles are held by women, and as a result of the #metoo movement, 60% of male managers are uncomfortable mentoring or managing women closely.
This lack of representation and support can lead to reduced access to opportunities and development for women. It's no wonder that 2/3 of women in tech and related businesses do not see a clear path to advancement.
However, there is a way to create a more positive and dynamic future for yourself. Imagine confidently and strategically managing all aspects of your career, breaking through these challenges, and achieving exceptional results. It will change the way you process, think, and react to every situation or challenge you come across.
As a credentialed Executive & Leadership Coach with 25 years of experience in leadership in business and tech, I specialize in helping professional women overcome these challenges and develop the skills and mindset necessary for success. My coaching practice is founded on a passion for developing leadership talent and a deep commitment to helping my clients achieve their career goals. I have firsthand experience with the challenges that women face in business and tech, having founded an organization dedicated to helping women in these fields become powerful figures.
Through my coaching methods, I help my clients overcome limiting beliefs, communication issues, address imposter syndrome, and build strong leadership skills and personal brands.
I'm dedicated to helping my clients access, develop, and refine their full leadership potential. Let's have a conversation and get started!
Reviews
7 reviews (5.0)
Vicky is a blessing for driven women! Her expertise from 25 years in tech merges perfectly with her calmness and you feel safe in her presence instantly. Vicky have coached me to be able to move mountains mentally and I have actually acted on 10 year old goals. My highest recommendation for Vicky as a coach. She is phenomenal!

Cindy Legarth
Through our working sessions, Vicky provided me with appropriate encouragement, reinforcement, and support as we worked together on identifying my areas of strength and those where I could use more development or training. She helped me to discover the challenges I face as an individual and how I can best equip myself to deal with them. She pushed me when I needed it and provided me with the resources necessary for implementing our action plan. I feel so much more empowered and driven to continue to strive toward success and achieve my dreams. Thank you so much Vicky!

Ryan
I had the privilege of having Vicky Regan as my Leadership Coach during a time in my life when I was at a crossroads, suffering from extreme burnout and struggling to figure out "what next" in my career. After my first conversation with Vicky, her sincere interest and strong motivation to help me had already made me feel as though a huge weight had been lifted off my shoulders. It was clear that she was here to guide me to fulfill my true potential both in my work and private life. Since working with Vicky I'm so happy to say I've landed my dream job! Through additional workshops, Vicky helped me map out a success plan for my first 100 days and beyond in my new role. Vicky's guidance has been invaluable, and I am so thankful to have gone through this experience with her.

Kerri
I am so grateful for Vicky's leadership coaching. Her intuitive and humorous style both validated and normalized the areas I wanted to work on in my professional life. Vicky's cadence was contoured to my personal path, and she helped me reframe what I internalized as impossible with concrete steps toward solutions. Vicky helped me chart my professional journey; I now feel more confident navigating my career toward a safe place, rather than being at the mercy of both the proverbial storms and rocky shores around me.

Rae Hendriksz
I recently found myself at a transition phase after 25 years of hard work in my industry. While I was confident in my skills and understood that I had unique benefits to offer potential employers, I was unable to identify a clear path to the next phase of my career. Engaging with Vicky was the best decision I could have made to guide me through understanding my professional value proposition, position my differentiators as core strengths, and confidently and authentically articulate my professional brand story during interviews. I landed a dream role on a truly inspiring team for a company I am so proud to be a part of. Vicky and I will continue to work together as I start my new role, in order to ensure my path continues to align with my career aspirations.

Amy W.
I worked with Vicky to get coaching and guidance on how I could progress my career and I can't recommend her services enough! I've been singing her praises to friends and colleagues ever since. Working with her impacted both the way I envision my future roles as well as how I navigate my current role. She motivated me not through platitudes, but through breaking down goals into manageable tasks, providing insightful resources and powerful tools, keeping me on track and holding me accountable. Often, she helped me get to my goals through reframing what I said, making it possible for me to hear/listen to my own thoughts and understand my true wants/needs. This helped me navigate ways to meet my goals. And finally, Vicky is a badass! I want her on my team always.

Jen
Working with Vicky has helped me to stay centered and focused during a time of growth and change in my career. Together we have identified immediate steps towards my five and ten year goals so I am proactive rather than reactive. She encourages me to think constructively and to be bold, while maintaining my own identity and not necessarily adopting the behaviors of men in my industry in order to succeed. Im so glad I was able to find her!

Julia K