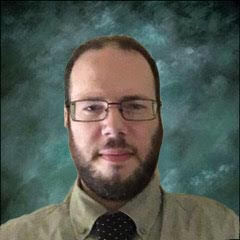 Victor Chambers

Utica, New York
Life Coach, Career Coach, Leadership Coach
Professionals, leaders or individuals seeking to improve the lives of others, transitioning into new roles or searching for meaning.
About Me
I focus on sustainable wellness. A conversation can get the coaching process going easily enough. By the end of the first hour and a half we'll go through the Wheel of Life exercise in order to get a sense of what's important to you.
To me, life coaching is a process of creating a plan for the life you want to live and the person you want to be. I believe it is important to define your life's purpose. This may be a constantly evolving process but without it, you may never know where to focus your energy. Beyond purpose you can create missions which you can carry out every day. You can reevaluate your values. You can build a set of skills which will help you get where you are going.
Coaching can be an exciting process of personal discovery, planning and action toward the person you want to be.
Sometimes the most difficult questions we ask about ourselves and our lives can be answered when we work with others who care about who we are and where we are going. I believe this is something the coaching alliance can achieve.
I spend almost all of my time engrossed in learning about the human process from psychology to behavior to leadership. My great joy in life is witnessing the accomplishments of others as they move through their lives.
A little about me: I served 9 years in the Army Reserve as a medic with a forward surgical team. I've been involved in a number of small non-profit art and culture organizations. I've spent 7 years working with developmentally disabled individuals of all ages in residential programs. I was 4 years a cab driver and ran my own small taxi service for 3 additional years. I am an improvisational musician, study martial arts and continue to work on my writing having self published a book about my military experiences.
Reviews
Victor doesn't have any reviews yet.