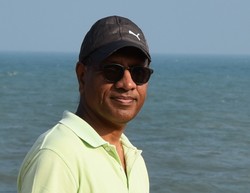 Vimal Katiyar

Gurgaon, Haryana
Leadership Coach, Performance Coach, Life Coach
M. Tech IIT Kanpur
I help clients who are stuck in their career progression and want to explore new options. I work with clients who need to improve their performance as executives and leaders.
About Me
Vimal currently works as a Leadership, Life, and Career Coach and is passionate about coaching people and helping them achieve their dreams and reach their potential.
I have been coaching, executives from Organizations like Exxon Mobil, PepsiCo, Perfetti Van Melle, Banks on Career progression and Life challenges. Currently also providing Career Transition coaching.
Vimal has been a people leader for more than 25 years handling large and diverse teams. During stint with PepsiCo Vimal has extensive experience of developing people through the framework of the PepsiCo Leadership Model focussing on key dimensions – Driving for results, Innovation, Creating an Inclusive culture, Motivating & Inspiring and, Collaborating & Influencing.
While in Perfetti Vimal has been responsible for 6 senior leaders for their development and career progression. He has used the Performance coaching framework for their development
Approach
• Growing self-awareness and personal responsibility
• Providing both support and challenge
• Goal orientation
• Cognitive
An Executive Leader with foresight and ingenuity, Vimal Katiyar has an impressive history of 30 years of surpassing ambitious business goals. He delivers excellence in leading lean six sigma projects/greenfield projects, driving manufacturing operations, and steering global control standards. With a consistent record of positioning organizations for success, Vimal develops ground-breaking, scalable, and highly reliable business impact. He possesses a deep ability to shape the future course for product development – recognized as a process improvement leader with verifiable success driving business unit growth within competitive markets. He has also received recognition of Subject Matter Expertise of Autonomous Maintenance/Focused Improvement Pillar of TPM & Lean Management.
Please visit me on LinkedIn
Reviews
3 reviews (5.0)
The sessions were excellent & able to solve all my queries. They helped me to clarify the doubts & confusions in professional life & to do well. Ive been fortunate to have opportunities to learn so much from Vimal Sir. Thank you so much sir for the session.

Banishree Behura
I have had 4 coaching sessions with Mr. Vimal Katiyar, each one of them being super beneficial in terms of identifying the roadblocks and letting me leverage my strengths to the fullest. He has a unique style of starting the sessions and addresses concerns throughout the discussion with profound patience and objectivity. I have learnt something new in each session and I am thankful to him for his time and guidance.

Sargam Chandiwala
Vimal Sir is thoroughly seasoned professional with whom I happened to work in close connection for more than 4 yrs. Post this He guided me as a coach. Both during working with him and during coaching he was a great mentor and always a source for solutions. His persistance and systematic approach in guiding me has done a world of goodness for me personally and professionally. He is one of those people whose acquaintance will definitely benefit whoever gets associated to him. Such clear is his thought process that it helps you to look with clear perspective of unclear things in life. I really benefited from it and will still stand to benefit. S.Sathyanarayanan.

S.Sathyanarayanan