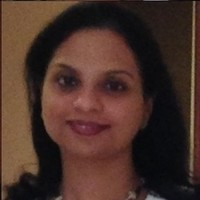 Vineetha Kumar

Sharjah, Sharjah
Executive Coach, Career Coach, Life Coach
BComm, MBA, Certified Recruitment Analyst, Certified Life and Executive Coach
I coach small business owners and women going through different life stages (career transition, empty nest syndrome, retirement) who are looking for more clarity, purpose and opportunities.
About Me
"Nothing binds you except for your thoughts, Nothing limits you except your fear AND Nothing controls you except your belief." - Marianne Williamson
Are you that young college graduate who dream to make it big in your career BUT you hear that inner voice of self doubt?
Are you that bold woman ready to take on responsibilities either in your business, career and family BUT you feel burnt out?
Are you facing a life transition such as a career change, empty nest syndrome and upcoming retirement?
Do you have a great business idea and long to start you own venture BUT fear to dream big?
Are you a woman who has a successful career and family life BUT you are still seeking out something more?
I am passionate about coaching people who believe that they can make a CHANGE. I work with high-performing individuals who are currently overwhelmed by the efforts to manage career and personal life. I would like to be a part of their journey.
I have 12+ years of experience in both health and education sector with a Masters of Business Administration in Human Resources, I am also a certified recruitment analyst with a Certificate IV in HRM from Australian Human Resources Institute (AHRI) and a certification in Educational Administration from the UK.
My coaching approach is forward looking. I believe in coaching the person and not the problem. I strongly believe building trust and rapport to have a free flow of thoughts. I would specifically concentrate on making my clients more confident and resilient.
My extensive international experience in human resources and recruitment gave me vibrant exposure to a diverse and multi-cultural environment, so I am confident and comfortable working with a variety of women and business owners from all walks of life.
Beyond all I believe that I grow as a person through their journey!
Reviews
3 reviews (5.0)
I approached Vineetha at a time when I felt a bit lost. I had lived my life for my children but a few years back they moved out of home to university.This left me with a huge vaccum. I did not know how to occupy myself anymore- I felt it was too late to start a career or start a new venture or to learn anything new. Vineetha engaged me and kept challenging me to find my options.She worked with me to gain confidence and to look forward for the future.

Leanne - homemaker
When I started being coached I was very skeptical of the entire process. I had Vineetha sit down with me giving me a detailed explanation of what coaching entails? Coaching filled me with endless positivity and helped to look at myself with more power and vigour. I was in between job moves during this period and was very apprehensive about my next step. A few sessions put me at ease and gave me a whole lot of clarity , the best thing is no one advices you here but it comes out from within.

Sameera, Business Management student- Audit assitant
Vineetha is a very friendly positive person to talk to. When I started coaching, my mind was not fixed lacked clarity.The session started casually but slowly it took a deep dive into my belief system to get the cause of the challenges I face. These evaluations and coaching exercises during the coaching assignments has been an eye opener. It definitely did give me a clear vision towards my next big step.

Nisha, Solopreneur - Start up venture