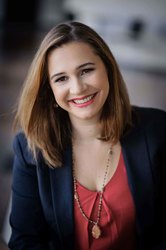 Virginie Mesana

Ottawa, Ontario
Career Coach, Leadership Coach, Life Coach
BA, BComm, MA, PhD, Erickson Certified Professional Coach
Are you looking to deepen your purpose and create change in your life and in your career? I will help you think outside the box and bring your goals to the next level.
About Me
** I offer extra support during covid-19 **
I am a highly trained coach, certified with ICF. I work with individuals who have ambitious goals and want to deepen their purpose and reach personal mastery.
My clients are typically innovative professionals, managers and executives who are seeking a more creative, inspired and engaging leadership.
I have over 15 years of experience in research, excellence and leadership, and I am committed to help you think outside the box, to unlock your talents and to get more clarity on how to align your values and goals with your vision.
What do I do best?
I guide my clients to achieve their personal and career goals, I support them to become more resourceful so that they overcome obstacles and limiting beliefs about themselves. I also assist them through career transitions and change, communicating more effectively as well as managing stress. Each session seeks to increase self awareness and to explore ways to become fully aligned in your professional and personal life.
How do I work?
My mission is to help you think outside the box with solution-focused methods. Every conversation will challenge you through powerful questions and I will expect you to be fully committed to your coaching experience and to your action steps. I provide a creative framework where you will open up to new possibilities, get to try something new or to see in a different light. My goal is that you leave our conversations feeling empowered to take action and create real change.
As the partner to your vision, your success is very important to me. I create an environment of honesty, respect and deep listening where you clarify your vision and the steps to get there. With me, clients feel supported to become open to multiple maps and different ways of thinking, without judgment.
If you are ready to take your career and your life to a new level of personal excellence, schedule a free discovery session and learn more about my coaching plans.
Reviews
2 reviews (1 verified) (5.0)
Ms Mesana helped me see my priorities and how they interacted with each other. We constructed a short term plan (the next two weeks) to see about making progress. It has been only one session, so far, but I like the way she helps me clarify things (goals, actions) and I have a certain confidence going forward that I will be happier with my work and life progress.

Graeme
My coaching experience with Virginie has been, and still is, a deep and rich encounter with myself, and of what coaching can bring when guided with skill, sensitivity, openness and acceptance. With true confidence, Virginie guides the coaching encounter smoothly, without judging, guilt or moralizing attitudes. She gives an attentive ear and always keeps the focus on what really matters. In a good way, you can't manipulate her - meaning yourself - which is a relief and gives a solid ground for real and constructive work. With warm and great insight, she doesn't miss any detail and does not allow to flee from what's really on my mind, leading me to open more and to find confidence. The breadth of her knowledge coupled with the profound love of life that breaths through Virginie is what makes her a coach with whom I feel I can continue to grow for a long time. I feel it is a privilege to have found a treasure of a coach in Virginie, and I enjoy every bit of our conversations, that stay in me for a long time afterwards. Thank you Virginie!!

Michele B-D