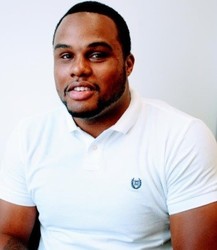 Wafeeq Amin

Richmond, Virginia
Life Coach, Family Coach
C.P.C
Successful Strategies, Focus and Fortitude, Generates Goals! This is the premise of a purpose filled lifestyle. If your looking to implement this formula at a high level.Lets begin striving together.
Details

Richmond, Virginia 23237
9106700746
Send Message
Gender: Male
About Me
Growing up in a poverty-stricken community taught me valuable life lessons that propelled me to a keen understanding of life. The development of my interpersonal skills allowed me the ability to adjust to adversity, sidestep setbacks, and overcome obstacles at a high level. Once I was able to recognize my own personal struggles, and the lack of positive empowerment in my community. I decided to pursue a career in the human services field.
During my time in the field, I was able to accumulate a great deal of knowledge and experience. Still left with the feelings of unfulfillment and being uninspired, I need to find something greater to strive towards. The need for change on a personal and professional level was consuming my day-to-day process.
I started researching the internet for hours looking for a new career. I came across a training course for life coaching and instantly felt inspired. That day, I understood my passion and purpose in this world. After completing the necessary training,I became certified through the life coaching Institute of Orange County. Shortly after, I took additional training with the World coaching Institute.
My primary goal with life coaching is to provide exceptional services that inspire,motivate, and stimulate people's lives to their fullest potential. I strive to accomplish this with heartfelt personal engagements while utilizing my authentic business practices.
Reviews
Wafeeq doesn't have any reviews yet.