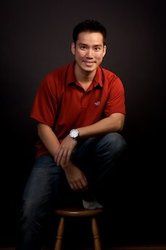 Performance Coach, Life Coach, Career Coach
BComm
I seek to help people find their goals (life, career, health, etc) and identifying their options & obstacles. Assisting them with their decision making process and actions for their future
About Me
I am a sport performance coach specializing in coaching Sport Climbing. I have been coaching national youth elite climbers for both Singapore and Australia in the last 10 years.
My background is in HR Training and development and Career change. I have always been passionate with helping people around me with their goals. My goal is to help others draw out their hidden potential and do great things for their life.
Over the last 10 years, I have been coaching young athletes. Apart from their sport, I have found myself coaching them about their life, careers and emotional control (anxiety, depression, stress). Being a teenager or a young adult in this time and age can be tough with the many distractions from social media and the need to be accepted.
Helping my young athletes work out their life's problem ultimately also saw improvements in their performance for their sports. If you are struggling with your life or feeling unmotivated to excel in your sport or career, feel free to drop me a message.
Reviews
Wei Chieh doesn't have any reviews yet.