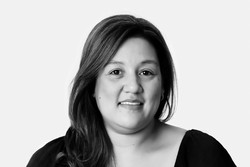 Wendy Gain

Sydney, New South Wales
Career Coach
Accredited - Career Coach & Resume Writer, Certificate - Workplace Psychometric Assessments (PI), Recruitment and Training & Development.
I coach grads, professionals & senior executives who are feeling stuck in their career. I support with resumes, job search planning, interview prep & career guidance to help you land your dream role.
Details

Sydney, New South Wales
+61 415 703 251
Send Message
Visit Website
Hourly Rate: $95 to $125 Australian Dollars
Gender: Female
About Me
I am a successful business leader, a qualified senior recruiter, a certified professional resume writer and a passionate career coach.
Over the last fifteen years I have worked as a senior agency recruiter, a mentor and coach, owned a boutique recruitment agency and more recently worked as a senior internal recruiter for some leading global brands.
Having hands-on experience, a diverse background in Corporate Recruitment and Human Resources, including having worked across multiple industries, provides confidence that I know firsthand what potential employers are looking for when they shortlist and interview applicants.
I offer Career Guidance, Job Seeker Coaching, Interview Coaching and Professional Resume Writing.
I am passionate about what I do and will commit to your career journey. Whether you are a graduate who is new to the job market, or a mid - senior level professional working towards that next promotion or simply want to change careers but not sure how, I will partner with and empower you, to realise your full potential.
My personalised approach is centred on providing you with the necessary tools and skills to achieve a successful and rewarding career, no matter how big or small your vision of success is.
Reviews
22 reviews (4.95)
Wendy is very professional, approachable and open to answer any questions that you might have. Her standard of operation and work delivered is top class, and done in a timely manner. I cannot recommend her enough as a Career coach.

Chantelle Stiemens
Working with Wendy was an absolute pleasure. From the very first email she was friendly, professional, enthusiastic and knowledgeable which instilled confidence in me, that she was absolutely the right person to help me amp up my CV etc and get me ready for my job hunts in Australia. I confidently upload my CV knowing full well that it meets all the necessary criteria and at the very least, gets me a view from recruiters. I wouldn't hesitate to recommend Wendy to assist with your job-related requirements. I'm looking forward to our coaching sessions for interview readiness real soon.

Katerina Katopodis
Wendy has helped me with my resume, cover letter, LinkedIn profile and gave me job search and interview coaching. She was fast, professional, thorough and very knowledgeable. I was successful in my first interview and got a very good position as a result of her professional service.

Paul
Wendy was very helpful and definitely has the magic touch. She transformed my Resume and help me with a fantastic cover letter! Thank you Wendy...PS she still gives me great tips almost every time we talk

Jacob
Wendy's expert advice in knowledge and skill in career coaching is felt from the minute you engage with her. She instinctively finds the gems in your story and pulls the very best out of you. For me, this was particularly in the area of self-confidence. I never realized how much my lack of self-confidence had been hindering my career growth. Wendy's insights gave me fresh perspective and helped me to overcome self-doubt and reach my full potential. This is one of many epiphanies I experienced working with Wendy. Her proficiency in career coaching has not only helped me achieve more in the work place but brought balance to my life. Something I am forever indebted to her for.

Jacqui O'Connor
Wendy was fantastic! It was extremely difficult for me to work on my resume/selection criteria with a full-time job, but when an ideal job was advertised I had no time to waste. Wendy called me as soon as I contacted her, and she asked about my experiences and skills to get a thorough and accurate understanding of my roles/tasks. She was VERY prompt, and was open to suggestions and worked with me if I had any concerns. I appreciate her professionalism and care, and I would recommend her to anyone.

Catherine K.
Wendy was terrific in guiding me to make decisions in relation to how to get the best results. She is a highly effective communicator and was supportive in her approach in helping me to achieve my goals effectively. Thank you Wendy I really appreciate the work you have done!

Georgina V
Working with Wendy Gain was a genuinely positive experience, she is a consummate professional and her wealth of knowledge and first hand experience in HR and as a coach has been invaluable in lifting my online profile as well as providing me with a first class resume to showcase my work experience in the most positive light, I would recommend her services to anyone looking to improve their career opportunities.

Darrin Amies
Wendy has been amazing. She has helped me re-gain my confidence. Her assistance with my resume and cover letter has turned both into absolute masterpieces!! Wendy has a great work ethic and is passionate about helping her clients. I can highly recommend Wendy.

Ashley Shipton
I can highly recommend working with Wendy. She updated my resume and cover letter and I'm very happy with the result. She is very knowledgeable about the Australian market and hiring processes and very professional in general. She was very responsive, always kept me updated about the next steps and provided the final documents much faster than expected. She also shared a lot of tips and recommendations that will certainly be helpful in my job search.

Dinah Harter
Wendy assisted me with a professional cover letter, resume and LinkedIn profile in a record time. Her service is incredible and the results are amazing. I would definitely recommend Wendy for her prompt and outstanding work, thank you so much Wendy

Karisa Wakefield
Anonymous
Wendy's coaching experience was earnest and encouraging needless to say .She is extremely professional in her approach and ensures timelines are adhered to . She listens carefully and understood my requirements prior to any suggestion .She is always ready to extend and go above and beyond her current role as a consultant

Shobana Nandakumar
Thank you Wendy, you did an excellent job on my resume, cover letter and various coaching sessions

Kazim
Wendy is highly recommended, extremely professional and her work is of the highest calibre!

Barry Swan
Wendy was prompt and efficient. I received my CV and cover letter within a few days. Thank you Wendy

Marcel
Wendy is an extremely and utterly professional Career Coach. Wendy reviewed my resume and LinkedIn profile and gave me incredible advise, support and guidance on what I need to do to secure the job, or at least the interview, that I really want. Her knowledge and expertise about the job market is evident in the way she answered my questions. I had a mock interview with Wendy, which prepared me for the interview; I was successful and was offered the job a day later. I can confidently say that I will highly recommend Wendy to anyone who is looking for a passionate, yet knowledgeable Career Coach, to walk alongside them on their Career Path.

Lezaán Schoeman
Wendy was extremely organised and efficient and kept me informed at every step of the process. It was an effortless process completing this task with Wendy.

Jacques Price
Wendy is a pleasure to work with. She is professional and relatable, and will always make you feel comfortable. Wendy knows how to act as a guide on your journey of career self-discovery, and she is able to focus your scattered ideas into a more targeted career plan. While I only requested her help with career guidance, a resume and cover letter, she can also assist with your online profiles and interview coaching if required. This pretty much means she can guide you from start to finish with your career journey.

Siraj Jardine
Wendy was fantastic so patient and understanding and had fantastic knowledge, she helped me immensely I would recommend her to anyone!!!

Carly
Curtis OMeara
Wendy were always friendly and professional. Always willing to help and have positive words for me.

Ewald Conradie