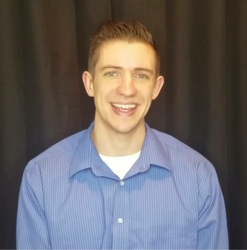 William Sather

Minneapolis, Minnesota
Leadership Coach, Performance Coach, Spirituality Coach
Reveal Yourself to Heal Yourself
You are smart. You are stuck. Emotions are limiting your ability to operate at your best. It can be done. Together we can get you through it.
About Me
Hey! I am the guy that helps smart people get unstuck. Quickly. I am addicted to it. Everyone is so unique. Everyone requires my full attention and full flow state of mind to get unstuck.
I was a Social Work major that worked for 2 Fortune 15 technology companies. I repeatedly saw our society spending quite a bit of time and energy updating our electronics. Not nearly enough being spent "updating" the people that use it.
So I left. I made it my mission to fill this gap in society.
In a session, I have learned to be like water. Never taking a true shape. Flowing where I am meant to. What I have found to be a large part of what is done in a session is simply holding a space for clients to get away from the craziness of life and think. Gather their thoughts. Remember who they are and want to be. Focus on their goals. Then blast off into their week with their energy going where they want rather than mindlessly going through the motions.
I love it!
Reviews
6 reviews (5.0)
"William Sather is a personal coach to make your life supernova. Within our first session, he worked with me to correct the energy in my life as a business owner and create a unparalleled productivity. My life now is a high-performing whitehole of applied effort as I'm able to provide for my team and clients, mindfully and without the gravity of anxiety being the only motivator. Hes beyond a superstar; William made me relive past trauma transforming them into laughable memories that fueled my company's explosive growth in new work and assets. Most people in my network have witnessed my transformation over several months and have referred me very lucrative business. All of this is because of you. I'd be in the same rut and cycle if I had not met you. So thank you, William, I cannot recommend you enough."

Jake K
Will is such an intuitive and thought-provoking coach. He gets how my mind works and comes up with these amazing analogies that help me problem solve through pictures which works so well for me in both personal and business topics. Since working with Will I have been able to triumph over a past hurt that I didn't know was still affecting me today both personally and professionally. That situation no longer bothers me and I can confidently say that I feel so much freedom and renewed energy. I highly recommend Will as a coach! He coaches at a high level of excellence and it's evident from the first conversation.

Michelle T.
"Very knowledgeable coach with an upbeat spirit that helps you to your goals or eliminate your fears! Highly recommended!"

Ryan S.
"William clarified what I wanted help with and didn't waste any time getting down to business. He is fun to talk with and I get the feeling that he is genuinely interested in helping me reach my goals."

Keith F.
"In our first session, we explored an area of my life that once daunted me. He shared tools that I've been able to exercise day-to-day. His approach to coaching left me feeling connected to my doubts which led me to feel more in control. I'm looking forward to future sessions and considering his deeply intuitive nature, I strongly suggest engaging with William!"

Chelsea H.
"Coaching with William was a wonderful experience. His passion, caring, and confidence in what he does was reassuring. In one session we looked at my three biggest fears which were holding me back. Today those fears are transformed and my freedom to take actions I need to take to get results in life has increased exponentially. I would highly recommend hiring William."

John D.