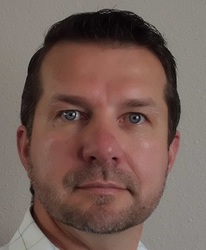 William Smith

Lagos, Faro
Performance Coach, Leadership Coach, Life Coach
Masters Degree in Leading Innovation and Change, Elite Life Coach (New Insights & Robbins Madanes), 30+ years business & coaching experience
Stressed-out? Want to amp performance? Join me on the "Performance Bootcamp" where you now have a partner to explore success options.
About Me
I believe people should live doing meaningful things, at work and at home.
I coach business owners and individuals who are stressed-out because of change, performance level concerns, procrastination, or who just need to kickstart the innovation process, sometimes even to reinvent themselves.
Sounds like you?
Do you find the demands on your time and performance is out of balance, and that it reflects in your business, in your ambitions of performance, promotion, better teams, greater profit?
Do you also believe that people – including you, should earn more and work less, innovate new possibilities, and increase their value, and experience higher levels of satisfaction? Or are you constantly stressed out about how to achieve this AND have a life with family and friends, that your aspirations for successful performance on all levels stay unfulfilled?
This is not how it is supposed to be, and it does not have to be this way. You can succeed with high-performance and have innovative teams, successfully steering through change and meet personal ambitions.
The reason you are not on top of all is based in carefully selected boundaries and priorities, and it impacts your behaviour with your team, your family, mostly, your actions.
During the "Performance Bootcamp" we unpack the demands on you, and systematically set course for achievement. You get the safe space to look at your drivers and its impact on your behaviour, and we reset course to get the best out of you and your team(s).
My clients regularly tell me their energised and new approach in tackling old problems leave them with a sense of achievement, creating strong springboards for greater performance, new opportunities, and, mostly, balance with a renewed zest for life.
Join me! Yours can be the next success story.
I bring to the table solid coach training, a master's degree in Leading Change and Innovation, 30 years' experience of innovation in business, through performance coaching and mentoring.
Reviews
9 reviews (5.0)
I was satisfied and honoured to be part of the performance coaching program designed by William from Snow Associates. I sourced the program when I became in need of executive guidance outside of my corporate environment. The experience was enriching and empowering. It helps to identify and reflect on current challenges, set goals and create a plan to achieve them. What most impressed me was the professionalism & efficiency. Using online technology makes a big difference to the coaching process, making it easier to follow and very accessible. The personal approach William has during the program makes diffucult discussions easier to have. I would highly recommend William as a coach. He helped me achieve more than what I set out to do.

Val W., Suisse
William asked me to write a few words about our interaction during the period May 2017 to November 2018. I booked my first session with William because of a restructure and downsize message within the company I worked for. I felt this may be the push I was looking for. With William's guidance, we analysed my career and remapped a new offer to the market place. He helped me to understand who I am as a brand in the market place, and helped reposition my CV with a strong marketing campaign behind it. During the process a learned so much about myself - stuff I just never thought about, but that I now realise had a huge impact on my decisions and interactions. Although I interviewed with two of my dream employers, I actually decided not to take the job with either. Instead, I started my own business on the "green" product environment and have a team that spans most of our country. Has it not been for the work I did with William, I may never have focused on this golden thread that was woven throughout my career, that I always leaned on for personal inspiration. I my opinion, I achieved what I set out to do by taking William on as a coach. What I did not expect was how much I would learn of myself through our conversations. I kept our coaching agreement active for as long as I felt I needed to grow. I will press on his button again when I feel I need a sounding board on the journey to my goals. Be blessed.

John Anson, Coventry, UK, CV1 5FB
I contracted with William from Snow Associates (www.snow-associates.co.za) after a recommendation by a friend who worked with him on his book on reinvention for career growth. I felt I was going nowhere in my career and the feeling spilled over to my personal life, especially after a security incident where I lived in KwaZulu/Natal (RSA). Under William's guidance, I got a clear vision of where I am going wrong to meet my needs and aspirations. He helped me to write up clear roadmaps leading directly to my goals, and then unwaveringly supported me while I set out to achieve them. Most of all, in terms of personal growth, I learned about accountability (he was really good at keeping me responsible for my actions - or non-actions), and I learned how I rewarded myself for the wrong behaviours! He taught me how to use the energy of my fear (of no security, or failure) to drive for success! In meeting my objective for contracting him, he helped me to take my career and experience in review, highlight the golden thread that represented my true passion, and then we repackaged my offering to prospective employers. Yes, I finally resigned from a job that served me well, but which I outgrew, and I started interview my dream employers. I found what I believe is the role and organisation where I want to work and contribute for a long time into the future. With my new employer I relocated to Amsterdam, where I work with a team that are as inspiring as the view, I have from my desk over one of our water ways. William taught me that if you can dream it, you can have it ... you just need to set out to build the bridge leading you there.

Sean S, Amsterdam, Netherlands
Hi my name is Johann Holtzhausen. I am an entrepreneur and business owner. We tutor children and young adults in mathematics, computer science and accounting. Working with William from Snow Associates was a wonderful and enriching experience. With William's vast experience, he did not only guide me as a coach but also provided valuable mentorship througout the process. The program is extremely practical and I could implement discussed strategies immediately. William also holds you accountable and that helped me to succeed and grow throughout the program. William coached me while I was still in the corporate world. By working through the Action Dialogue program I came to realise that I wanted something more out of life. Working through my values and understanding my motivations, I started realising that I was not in the correct profession and needed to grow. I set tangeable goals and created steps and tasks that were very specific and measurable and that helped me to achieve my goal of becoming an entrepreneur. The program provided me with clarity of purpose and helped me to find the direction I needed to go to in my life to achieve success, not only monetary, but also to be holistic in my approach to life. I have thoroughly enjoyed the process I went through and the discovery of who I really am and what motivates me. This process gave me the legs to start building the strong table of my life and my character. (The table is an image William will teach you.) I would recommend this program to anyone willing to put in the effort to affect positive change in their life and willing to grow. Through the Action Dialogue program I have learnt skills that will benefit me in work, business and also in life. I am truly inspired.

Johann Holtzhausen
Shortly after I started my company that supplies water-wise product to the construction industry in South Africa, I met William at a conference where he presented on a topic, and we started talking about the challenges I face with my company: cash flow was low, staff turn-over high, and since there was no noteworthy performance, I felt like throwing the towel in. William and I agreed to meet online for a few sessions. Together we cleared up my business strategy, he guided me to understand what I should be focusing on to achieve the big goals, and he helped me determine the culture I would like in my organisation. Because of our discussions, I decided to tighten the ropes all round, started walking my talk, and guiding my team towards success. I offered two of my team to also start working with William after maybe four of our sessions. The best investment in my company (AND myself) I could have made! The companys performance increased 30 percent within the first 6 months, and one year later (year on year) our performance increased 253 percent. I still use what William taught me to review my own behaviour, and find my team does the same. I often recommend associates to make contact with William to discuss personal and work performance issues. You should consider him too.

Ryan Kelly, Johannesburg, RSA
Being in the marketing & advertising services industry we are expected to know better than our clients, until one day when your own life comes crushing down on you. When I arrived at the point of burn-out, it was only my shareholding that kept me in the company. I would have fired myself. I read an article by William and decided to make contact with him. We met for a discussion online, which worked for me as I did not have to leave the office. After this first online meeting I had the comfort that here is someone that has a good understanding of the predicament I found myself in. Although I could manage a company and lead a team of high-performing strategists, I lost sight of my personal vision. It was just work work work. In a few sessions William helped me unpack the workload, reprioritise goals, and showed me how to make the time available to redefine my own purpose and vision. Not only did my team's performance pick up (un unexpected benefit) because I was clearer with what I want to achieve, I now also have a clear path to work on achieving my personal vision, and I have a greater sense of contentment. Life is not just about work, there has to balance. I still book a session with William every now and then to have a chat about where I am, and how I am doing with it. I highly recommend this practice.

Pierre Coloni, Account Director & Company Owner, Lyon (France)
There are 3 outstanding reasons why I chose William to be my coach- 1. I trust him with my life to always have my best intentions at heart, completely know exactly what I need from him at any given time, and know when the truth is building my character. 2. I have never met anyone else that understands me as much as he does from a professional perspective, and knows me better than I do from a personal perspective. Thats because he makes my interests his business. He truly goes above and beyond. 3. The first time I was under his coaching I found me calling and my purpose. Im back for a second time because Im now ready to turn that purpose into a scary, big reality. I dont know many other people like William that will unequivocally drive me to become better than I thought possible. This and more makes William the best coach I have ever worked with.

Marelise Gilbert
I am Bernadine Neveling, owner of Spotted Zebra promotions which I established in 2001 It's been 4 years since I completed Williams Action Coaching Dialogue. My personal growth has gone from giving up my power to totally owning it. Setting personal goals & revisiting them regularly helps me to reach them more realistically. William showed me how to effectively set goals and create a balance in my personal life as well as in my business. Speaking of my business (which is in a hugely competitive industry) Spotted Zebra promotions has doubled its turnover since 2015 and we are super excited about 2019 William has continued to be there for me and my business over the years. I love the fact that he can coach me ONLINE, saving us both valuable time and money. He has an innate skill in identifying rather quickly what needs to be addressed, tackled and executed when I have challenges. Williams approach is direct in a professional and kind way and after a session, I always feel uplifted, better equipped and pumped to continue on my journey. I live continuously in the NOW, run my business way more effectively and personal relationships with friends, family and collogues are positive and fulfilling. William, you are a FIRST-CLASS Business and Life Coach and I THANK YOU for all your support, guidance and knowledge you have shared with me.

BERNADINE NEVELING
My name is Brian Mitcham and I am s Software Development Manager with a leading international software provider based in Switzerland. I was pointed to William Smith from Snow Associates (www.snow-associates.co.za) about two years ago by a colleague who has attended some of his presentations. At the time I faced a couple of challenges both at work and in my private life and I was seriously stressed about what to do, if I should just pack up and go home. To be specific, I felt as if my career was not going anywhere, and it seemed to me that I was placed on an exit strategy within my organisation. My private was not doing any better. Within our very first sessions William guided me to unpack my challenges, and to determine what I really wanted. With this clear we set a plan in place for me to achieve realistic goals (sort of building blocks to the dream I had at the time). Through my discussions with William I learned so much about what drives me, and how at times - I choose less empowering thoughts / activities that make me lose site of the task at hand, often missing the goal. William has the impressive ability to ask questions that makes one really think, and I am sure this comes from his excellent training and years of work experience in multinational, multilingual and multicultural environments. I kept William as Performance and Life Coach for nearly two years. It has been worth far more than what I paid him. Not only did he guide me to better decisions and landing my dream job in the (same) organisation, however my relationships within the organisation (and private life) have done a 180-degree turn-around! For this I am eternally thankful to William. To anyone considering William as Performance or Life Coach, all I can say is that he is one of the best. He comes from solid training and experience background. Have fun and be proud! Brian

Brian Mitcham