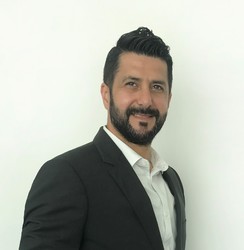 Executive Coach, Career Coach, Leadership Coach
I coach Entrepreneurs and Senior executives to grow their leadership skills and grow their businesses. I closely coach employees and newly graduates to explore their career
Details

Dubai
00971553005155
Send Message
Hourly Rate: $100 to $150 US Dollars
Gender: Male
About Me
Wissam is an executive coach who specializes in leadership and performance improvement. Considered by many to be on the list of best success coaches, he has experience in coaching everyone from students to C-suite executives. Wissam works to help his clients understand how their beliefs and environments can trigger negative behaviors. He employs simple and practical system to help people achieve and maintain positive change.
Throughout his 20+year career, Wissam has hundreds of senior executives along with closely coaching employees to improve their career planning.
Wissam holds a master's degree in Business Administration in addition to his leadership Higher diploma from Cork University- Ireland. Wissam is currently perusing his PHD degree in business administration.
Reviews
6 reviews (1 verified) (4.83)
Eduardo
Wissam is one of those people who can help you discovering solutions and empower you skills easily. He is clear in his thought process and communicate properly. I advise everyone to work with him

C. McHugh
I've worked with Wissam in 2019, and he impressed me with his way to make things simple and clear. If you are planning for a career change, working with Wissam is something you must consider.

Ciaran
I have had the opportunity to know Wissam for the last 2 years, We first met during a group coaching program organized by our company. During that time I have been really impressed with his passion. His energy and enthusiasm combined with his relentless work ethic is top notch. If you are ambitious and you need to better discover yourself and your next move, I highly recommend working with Wissam

Sandy Stafford
I can put this quite simply, Wissam made me discover myself... With his systematic and easy approach, I was able to discover what is holding me back and worked on resolving it. I would recommend each one who is looking to better understand themselves to work with Wissam.

Ahmed Barraj
Wissam and I met a few years ago while taking a course together which led to talking shop, which led to me coached by him. He shows more enthusiasm to both honing (& owning) his craft. Wissam helped me developing my weaknesses to turn them into strengths, & developing my staff. You will find few coaches with the type of work ethic and enthusiasm he comes at you with every day. He will always be looking for ways to get his athletes better. He knows what it means to be both a leader , as well as a leader in the industry.

Daniel Trowbridge