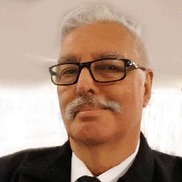 Woody Goulart

Las Vegas, Nevada
Life Coach, Career Coach, Executive Coach
certified professional life coach with graduate degrees
I enjoy empowering adults with capabilities that they did not know they already had in them. For me, this is exciting work. I really love the work that I do in my coaching, consulting, mentoring.
About Me
What makes a truly credible and inspiring coach, consultant and mentor are the specific abilities a person attains across a span of years in life from hands-on experience—usually after many years or decades of hard work. This enables the person to teach or train others successfully so that they can then perform at the highest caliber professional level. Over the course of many years, I accumulated exactly that depth of hands-on experience in specific professional specialty areas for which I provide one-on-one business coaching and consulting for individuals. I am passionate about giving back to society by coaching/consulting/training professionals. I switched to this one-on-one approach because I feel I can do the most good for people this way.
Reviews
Woody doesn't have any reviews yet.