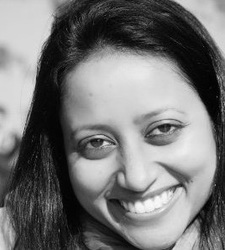 Yashi Srivastava

Kitchener, Ontario
Life Coach, Leadership Coach, Career Coach
Master of Applied Positive Psychology
I help mid-to-senior level professionals struggling with ongoing stress and self-doubt find more calm, clarity, and confidence. I specialize in self-awareness, whole-person development, and wellbeing.
About Me
Coaching clients often come to me with a desire to:
- Find more confidence in their capabilities and tackle self-doubt
- Feel calmer, more focused, and more productive through effective habit building and stress management
- Get clarity on the next phase of their life/career as they're feeling lost
What do these things have in common?
They all require a healthy dose of self-awareness: a deeper understanding of your strengths, values, and aspirations.
In my work with my clients, I create a safe, open, and courageous space to explore questions such as: What are my strengths and weaknesses? What truly motivates me? What beliefs are holding me back? What am I passionate about? What gives my life meaning and purpose? What enables me to perform at my best? What truly brings me peace? What is the kind of life I truly want to live?

In addition, I use evidence-based tools from positive psychology to help my clients make more intentional choices to improve relationships, find more fulfillment at work, and respond with resilience when faced with adversity. After working with me, my clients report feeling more self-aware, calm, confident, positive, and in charge of their lives.
I have more than a decade of experience in people development along with extensive training in the science of happiness and the skills of coaching. In my coaching sessions, I offer a non-judgmental space where my clients can feel really listened to and heard.
My formal qualifications include a Master of Applied Positive Psychology from the University of Pennsylvania, an MBA in Human Resource Management, and ICF as well as CPCC coach certifications. I have worked in the corporate world, academia, and the non-profit sector.
If you're ready to embark on a journey of self-discovery so that you can get closer to becoming the person you've always wanted to be, let's connect!
Reviews
2 reviews (5.0)
Yashi Srivastavas personality puts the client immediately at ease. Her gentle wisdom and broad perspective help the client open up revealing that which needs to be explored. This provides depth: because I am at ease I can go deep; and breadth: because of her strength of perspective, I can expose the full spectrum and nuance of my situation and my perceptions of it. Then the client can receive Yashis wisdom, and discover wisdom in oneself, that applies to ones situation deeply, broadly, and subtly. She provides clarity of focus: What do you want to accomplish?; process clarity: How are you going to get there?; as well as clarity of measure: How will you know when you have gotten there? I made a great deal of progress with in just six sessions. It has truly been a pleasure working with her.

Duncan Ferguson
The coaching with Yashi was truly powerful and had a deep impact on my life. I learned and discovered a lot about myself - my fears, my strengths and my core values. I learned to accept myself. The sessions helped me look at things from a new perspective, which in turn changed the way I respond to problems and challenges. For instance, before coaching a challenging situation will leave me moaning and sulking feeling like a victim. Post coaching I learned to pick myself up, look at the situation objectively and take the appropriate action. The sessions helped me get a deeper understanding of myself and align my thoughts and actions accordingly. As a result of this process, life is more meaningful and purposeful and I experience more fulfillment from it every day. As a coach Yashi is very present and non-judgmental. Her approach of letting the person find their own unique solutions was helpful for me. Her ability to listen actively and notice little details helped me a lot in uncovering many roadblocks.

P