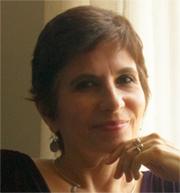 Yol Swan

Asheville, North Carolina
Life Coach, Spirituality Coach, Business Coach
I am passionate about helping spirit-led women, Indigo adults and conscious entrepreneurs to create an authentic, abundant and empowering life and business in alignment with their soul!
Details

Asheville, North Carolina
Hourly Rate: $150 US Dollars
Gender: Female
About Me
I offer my intuitive gifts and over 28 years of experience exploring the mind and psyche, Vedic and metaphysical sciences, psychology and spirituality, to help you create an authentic, abundant and empowering life or business you LOVE! Do a search online and contact me through my main site. I won't get your message if you email me from this one. Thanks!
I have developed a simple yet effective method to help you discover the hidden truths behind your dreams, desires and shortcomings, so you can understand what holds you back from accomplishing your goals and aspirations, and WHY. Once you understand this, you can see your mental patterns clearly, how they weave your reality, and recognize your power to transform them.
I used to see myself as a well-educated and independent business owner, until my marriage fell apart and I realized how dis-empowered, self-effacing and codependent I had become. That grieving process allowed me to integrate the pieces of my life puzzle into an empowering story from which I can now draw clarity, motivation and direction. And I KNOW I can help you do the same!
I have been an entrepreneur most of my life and know the ins and outs of starting and growing a business, and most importantly, of shaping a service oriented business that is both profitable and empowering. If you are conscious, creative, and spiritual, I can help you create a unique, successful and visionary business that resonates with who you are and integrates all you have to offer, so can position yourself to stand out.
If you understand your life path from a spiritual perspective, you can rewrite your story to create the life or business that resonates with who YOU truly are, as opposed to who-you-think-you-should-be to fulfill other people's expectations. Your mindset has to change for you to shape and experience a new reality, and I can guide and support you in that process.
Reviews
5 reviews (5.0)
"Through my sessions with Yol I have gained such clarity in so many aspects of myself. She has an innate ability to connect with your soul and give you the guidance you need at the time. Each time I have left feeling more grounded, clear, and peaceful about the steps I need to take. I have also joined with her in distant healing sessions. After each I have felt as if I were wrapped in a blanket of peace and contentment. Everything around me seemed clearer, more vivid, more alive. Since seeing Yol I feel like I am finding my true self again. She is a beautiful spirit with an amazing gift!"

Trini Sampson, Johnson City TN
"I became very frustrated by my field of work and I was looking for a career coach with a spiritual perspective to assist me in identifying a career that nurtured my soul. I was fortunate to find Yol. She has a unique ability to identify specific behaviors as energy obstacles and has helped me clearly see how they affect my life. Yol is the first person I have encountered in the spirituality community that has addressed both the workings of the universe and how they apply specifically to my life. Understanding the impact of an obstacle on multiple levels has resulted in a number of aha! moments, and the adjustments in perspective have had significant positive impact. I am thankful to Yol for her time and attention to my development and recommend her as a resource to anyone searching for direction in their lives."

Kathleen Smith, Alexandria VA
"I would like to recommend Yol Swan as counselor and life coach to anyone who is trying to find their way through the maze of life. She is adept at seeing recurrent themes (conscious or unconscious) so that I can choose to change how I respond to them. Yol helps me see how the loose ends in my life relate to each other and how my ego self uses them to create my reality. Yol is the perfect life coach for me; she is nurturing when I need that and she knows how to get me to confront my issues. She is helping me turn my life around in the right direction and to open up to new opportunities!"

Lynn Gregory, RN, Mars Hill NC
"I have worked in the fields of psychology and social work for 26 years. I have also consulted many therapists during this period. Yol is different because she has a global comprehension of the human psyche that includes the soul. She also has that special ability to zero in quickly on the key issues that need to be addressed. I feel a very strong support from Yol, which gives me the strength and tools to work on and transform the difficult aspects of my life. I am grateful to have the opportunity to work with Yol and highly recommend her."

William Allmand, Quebec, Canada
"Before I met Yol, I had never looked deep into myself. I had health issues, didn't know how to say no to others, and wasn't able to be happy. Now I feel more empowered and at peace with my emotions and my relationships, which I never felt before in my life. I'm doing what I want to do and have developed the self-discipline to focus on my creative projects. I can set boundaries and simply let people know what I want without the concern of not pleasing them, which used to be a big issue for me. My body has naturally changed and my health has also changed since I began investing in myself and experiencing more self-love through Yol's guidance. My relationships are also different and much more fulfilling because I am clearer about who I am and what I want. I see my life moving in a positive direction and I feel great!"

Rhonda Swearingen, Bartlett TN
The Smart Way To Find A Coach

1 Describe Your Goals

2 Get Matched

3 Free Consultations
Find My Ideal Coach Now