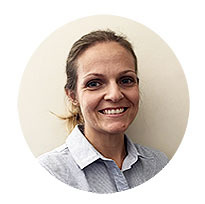 Yvandi Bartmann

Cape Town, Western Cape
Life Coach, Family Coach, Health and Fitness Coach
Bachelor of Arts - Health Sciences & Social Services (psychological counselling), Enrolled Nurse (EN), Certified Professional Doula
I care for carers. More specifically, I help carers figure out how to care for themselves. Whether your role is by choice or necessity, you need support too. The oxygen mask rule exists for a reason.
About Me
Carers | Nurturers | Givers
I am talking to:
• The doctor who work double shifts under immense pressure. Because lives are at stake.
• The nurse who goes home to take care of her own family, after caring for others for 12 hours straight. Because it pays the bills.
• The mother who works full time while raising a family and doing a great job at that. Because what alternatives do they have.
• The son or daughter who has given up on their dreams to care for an ailing parent. Because time with loved ones is finite.
You've become so good at taking of others, thinking about yourself probably feels foreign and uncomfortable.
Common complaints among carers are:
Feeling burnt out and resenting their role
Recurring illnesses due to constant stress
Little or no motivation to do enjoyable activities
Nothing to look forward to
Chronic fatigue and difficulty getting out of bed
Strained personal relationships
Coaching can initially feel 'self-centered' to a giver. But the benefits will soon shine through. Together we'll explore & rediscover your essence and what is important to you. How to prioritize yourself is ways that are manageable, practical and resonate with your truth. Our partnership exists for your benefit. My job is to be your personal cheerleader. Celebrating the wins, big & small.
There is no cookie cutter approach to helping a carer look after themselves. I coach intuitively and in the moment and my process is based on each individual's story, starting point, and end goal.
Why do I do what I do?
Apart from being a nurse, birth doula and holding a BA in psychology, I too am a carer, giver and nurturer. During lockdown I attended an ICF accredited coaching course. My training was invaluable and my tool box is overflowing, but my life experience, challenging as it was, is what has made me the coach I am today.
No work has ever felt more important to me. It's a cliche but it's true, you can't give from an empty cup. I would love to help you fill up your cup.
Reviews
2 reviews (5.0)
I had the most awesome sessions with Yvandi. Sometimes one needs a reminder that grocery shopping, showering alone and sleeping does not count for me-time and self care :) Thank you for asking the right questions. Pushing me right out of my comfort zone and opening my eyes to so many things. You have made me realized that my own happiness is the most important thing. If I am not happy and content I can't make anyone else happy!

Niki Bezuidenhoudt
I had a wonderful coaching session with Yvandi. I arranged to have a session with her as I was in a crossroads with my career. I had a hundred different ideas and different thoughts on how to do them, and was having trouble deciding on a specific path and actions - in essence I was having trouble getting the muddle out of my head! Yvandi helped me work through all my ideas and thoughts, by not only looking at my career goals, but what I wanted and have in my other areas of life. With her guidance, we came up with a solution quickly and now I am running my own business and loving it! I wholeheartedly recommend her - not only is she smart, but she is patient, kind and warm - I never felt anything but supported by her! Thank you Yvandi - you're the best!

Alex