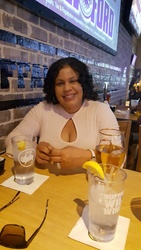 Life Coach, Relationship Coach, Family Coach
BA, MS
I coach individuals that are in need of guidance in life challenges. I have a niche of management success, but I can coach anyone searching for solutions to life uncertainties.
About Me
I am a Certified Life coach obtained from the International Coach Federation. I have a BA in Psychology along with a MS in Psychology. I am currently working towards my Licensed Professional Counseling degree. My motivation to become a coach has been a direct reflection upon my life experiences. I hold value in being the type of coach that guides individuals and encourage them to find avenues that will show results in the change process. Coaching is the right fit for me because it brings me joy to be on the sideline with my clients as they play this game of life. The most anticipated results that we can expect together are the ability to discover new ways to overcome challenges that clients have searched long to find. What fulfills my coaching experience with each client is the diversity of all. Each individual is a unique person and each coaching experience is different. With my experience thus far there is no one size fits all. All coaching experiences are different and tailored to fit clients needs. I want my clients to know my coaching philosophy is whole and resourceful. I am not a mentor nor a advisor I attach the process by utilizing intuitive questioning. We form a collaborative space for personal growth. Each client is seen as the expert in their life. With mutual respect, integrity and commitment this serves the client in reaching their best selves as determined by the client themselves.
Reviews
Rhonda doesn't have any reviews yet.