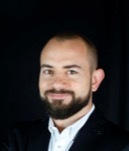 Relationship Coach, Career Coach, Spirituality Coach
BS, MS, ORSC, EQPC, GCDF, Birkman, Leadership Circle
My ideal client is in her (or his) late twenties to forties, struck by life, battling with a loss, dealing with trauma, doubting the universe and questioning her self. She seeks peace & enlightenment.
About Me
On a personal note, my credentials (that you see under my name) enables me to do coaching, but it is not what makes me a Coach.
I'm 40+ years old, have a heap of life experiences, been in many relationships, the fulfilling and the heart-breaking. Had my share of awards, promotions and lay-offs as well. Had my exhilarating experiences of glory and other life shattering experiences indeed. So just like you, I am human and that's what allows me to be a Coach.
What you can expect from me in whatever engagement we have is that I will create with you a relationship of trust and non-judgement for you to show up fully, I will champion you to be your best self and hold you accountable to your commitments and will certainly call you out on your bull$#!@ when it shows up.
I am passionate about my coaching and love to work with people who are passionate about their transformation as well.
Reviews
3 reviews (5.0)
My decision to take coaching sessions was a turning point in my life. Now I feel more confident in pursuing my professional goals and handling the demands of my busy life

Faisal, Architect
As a working mother coaching helped me sit back, relax and focus on me. It helped me prioritize what I really want and the path to take in order to get there. I learned how to have a more positive outlook on life and to be my biggest supporter

Sarah, Working Mother & Educator
Thank you Coach Zaher for helping me pass through doors I never thought I would pass through. The knowledge that I've obtained has been a great asset throughout my life and career. Thank you from the bottom of my heart

Alaa - Healthcare Professional