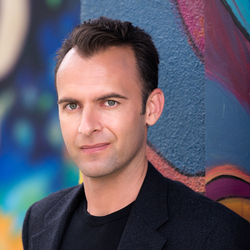 Zeb Severson

San Diego, California
Leadership Coach, Entrepreneurship Coach, Life Coach
My clients have been very successful in their corporate life or as entrepreneurs. Their are often educated, hardworking, and open to getting more out of life, professionally and personally.
About Me
Imagine if all the things that cause you stress were loud like being at a concert or maybe a dull roar at its best. This noise is often always present in our busy lives when we are driven to lead and excel. Now imagine if you had tools and a different point of view that turns that noise down, like turning off the radio. All the deadlines, projects, team member issues, and finances are still there but now quiet.
This is often the results my clients see along with achieving whatever goals are important to them along the way. I have a diverse background starting from my years in the military and working on leading technology products to starting a company with my wife, Lead With The Lights On. Our company supports leaders and teams in becoming more resilient and creating synergy within the organization through coaching, consulting and training.
My purpose as a professional is to help leaders that are changing the world to be more effective and efficient in what their purpose is.
Reviews
Zeb doesn't have any reviews yet.