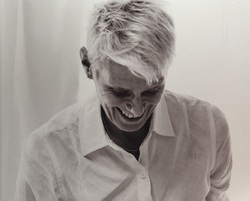 Leadership Coach, Business Coach, Entrepreneurship Coach
NLP, ACC, Emotional Intelligence (EQ), Change Management,
I coach senior leaders, emerging talent, start-ups, entrepreneurs & business teams to unlock their potential; to overcome obstacles, to grow and create positive and continuous change
About Me
Zoe has led a successful global, corporate career; leading diverse companies, teams and projects; she has held range of senior leadership and executive positions, along with founding her own outdoor activity business along the way.
Her professional experience covers a broad range of skills including driving transformation, change management, talent development, business and career coaching, strategic coaching, event facilitation and start up mentoring.
Her background has been across the Financial Services and Insurance Technology space as well as within Sports and Leisure industry. She has been mentoring and coaching clients for over 30 years.
Her passion is for developing people and organisations to be their strongest and most authentic best. Her coaching style is focused, challenging whilst also being fun, bringing a exciting aspect to your development. She enables you to develop strategies and skills in order to bring your A game to your work and personal life. It will allow you to build a framework for positive change and growth, bringing results to your work place, career ambitions and your work/life balance. This allows you to expand and enjoy more freedom with the choices you make and courage and confidence to follow your purpose.
Ideal for early c-suite executives, senior leadership, entrpreneurs, emerging talent, individuals considering career transitions and organisations undergoing business transformation.
Zoe also works as a business consultant and mentor for small businesses, start-ups and leadership teams. She is also a champion and mentor to the LGBTIQ community
Reviews
Zoe doesn't have any reviews yet.