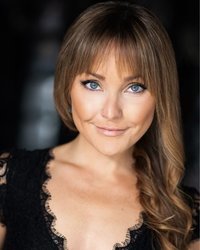 Zoe Green

Vancouver, British Columbia
Life Coach, Health and Fitness Coach
CPL, ACE PT, E-RYT, CFP, LCI
I help busy professionals, feel optimally healthy, dissolve stress and avoid burn out, so that they thrive with clarity, time, energy, focus, body confidence, and a resilient positive mindset.
About Me
Where you are now:
You're busy and feel like there just isn't enough time.
You are doing well professionally, but your health is suffering and your sleep, diet and fitness regime are falling behind.
While you were building your career, you neglected your personal life and now you feel like something is missing, something just doesn't feel quite right…you feel unfulfilled.
You like to have it all in control, and you usually do, but right now you struggle with focus, distractions, procrastination and setting your new priorities - especially when you have so much going on already.
Where we will go together:
What if you could wake up in the morning energized and eager for the day?
Get ready to find work-life balance, feel good in your body, optimize your professional success, and intentionally redesign your mind, body and life. I'm with you every step of the way, providing clarity, support, confidentiality and accountability as you craft your ideal new mindset and lifestyle.
With more than 15 years of expertise, my strength is to analyze issues quickly and apply a thorough, positive, solutions-oriented approach that works for your life; a strategy that is unique to you, science-backed, evidence based, encouraging and exciting.
How we do it:
Together we intentionally redesign your brain and body.
In our sessions we map out who you want to be, how you want to look, and how you want to feel. We make actionable Game Plans to get you your desire/goal and we stay focused on your progress. II will teach you to quickly and easily end bad habits, integrate new behaviours, create positive thought patterns and transform your body and your life.
I offer you:
Weekly calls & upport between calls
Trust, kindness and confidentiality.
Actionable game plans to get you your desire/goal
Meditation recordings, custom designed just for you.
Fitness/yoga program design and videos if needed.
Mindful eating / Intermittent fasting guidance
Positive neuoplasticity training
Reviews
Zoe doesn't have any reviews yet.