Health and Fitness Coaches In Seattle WA
Career Coach, Life Coach, Health and Fitness Coach
My clients want to grow personally & find joy & ease in their life. I love working with clients who have dreams for a healthy lifestyle, a fulfilling career, success and balance in their life. See Full Profile
Seattle, Washington 98199

206-251-1177
4 Reviews

CTI trained Life Coach, NASM Personal Trainer
Life Coach, Health and Fitness Coach, Entrepreneurship Coach
Need an ally and champion for positive and directed change (don't we all!)? Are you craving an inspiring, creative, Spirit-filled, joyous, open arms, passionate life? I'm the Life Coach for you! See Full Profile
Seattle, Washington 98133

206-954-2310
7 Reviews
BA, MS, Professional Coach "The Art and Science of Coaching", Erickson College International
Life Coach, Health and Fitness Coach, Family Coach
When are you ready to commit to yourself? Are looking for Your plan that works for You? Your great relationships? Your inner harmony? It is time to stretch your comfort zone and make your first steps. See Full Profile
Near Seattle: Bellevue, Washington 98004

2066595925
4 Reviews
Life Coach, Business Coach, Executive Coach
Looking for a Seattle health and fitness coach? We can help! Describe your coaching goals and we'll send you a list of coaches with the ideal experience and background for your specific situation. It's free and there's no obligation! Learn more
Health and Fitness Coach Seattle WA
1-800-278-1057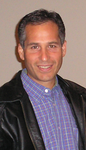 Health and Fitness Coach
I love working with people on fundamentals of health and wellness. Watching people create health transformations is exciting. Seeing them reach for their new potential is life changing. See Full Profile
Near Seattle: Bellevue, Washington 98006

1 Review

Life Coach, Business Coach, Health and Fitness Coach
By combining each client's vision and talent with the magic of algorithmic data analysis, I enrich my clients' success in all types of passion, from increasing sales quotas to falling in love. See Full Profile
Near Seattle: Bellevue, Washington 98005

Life Coach, Health and Fitness Coach, Spirituality Coach
My ideal client is motivated , takes self responsibility in setting and achieving goals , and has a strong sense of humor and spiritual connectedness . See Full Profile
Near Seattle: Poulsbo, Washington 98370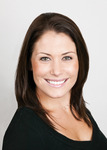 BS, Certified QuickBooks ProAdvisor
Entrepreneurship Coach, Money and Finance Coach, Health and Fitness Coach
I coach stay-at-home moms who are looking to launch a health related business from home. I want every woman to feel empowered making money while focusing on changing lives, health and prosperity. See Full Profile
Seattle, Washington 98109

BS, Nutrition, CPC Coaching Cerification
Health and Fitness Coach
I love to partner with emotional eaters who have had life long food/weight struggles, who no longer believe that starting another diet is the answer and are ready to do the inner work to become free. See Full Profile
Seattle, Washington 98199

BA, Clinical Hypnotherapist, NLP Master Practitioner, Fitness Trainer, Lifestyle & Weight Management through the American Counsel on Exercise
Performance Coach, Executive Coach, Health and Fitness Coach
I support people in overcoming limiting, negative, destructive beliefs-behaviors so they can achieve their goals and live the way they desire. I work with individuals and groups. See Full Profile
Seattle, Washington 98166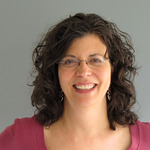 Associate Certified Coach (ACC) is an introductory coaching credential issued by the International Coach Federation (ICF), the world's largest governing body for coaches.
Minimum requirements for ACC credential:
60 hours of coach specific training
10 hours of working with a mentor coach
100 hours of client coaching
8 clients
understands and abides by the ICF code of ethics
demonstrates advanced skills requirements based on the ICF coaching core competencies
BS, MS, The "Stress-Less" Coach
Health and Fitness Coach, Business Coach, Career Coach
Too much stress can greatly limit your work productivity. I coach business owners and working professionals to decrease their stress in order to live a more productive, successful, and healthy life. See Full Profile
Seattle, Washington 98125

5 Reviews
Not sure which coach to choose? We can help!
Find Your Ideal Coach Now (Free)

or call us at 1-800-278-1057