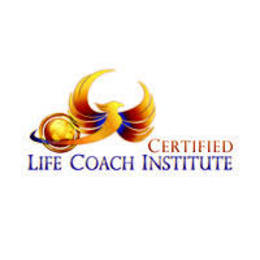 Certified Life Coach Institute
We are a top-rated, International Coach Federation (ICF) approved, globally accredited institute, with a decade of successful coach graduates.
The Certified Life Coach Institute™ offers 2 levels of courses, both 3-day virtual classes; Our Level 1: Certified Professional Life Coach certification class for 32.8 ACSTH hours. Our Level 2: Master Certified Life Coach certification class gives a master level certification and 33 ACSTH hours, both classes totaling 65.8 Accredited Coach Specific Training Hours (ACSTH) of hands-on and in-depth coach training accredited by ICF.
Our classes are taught by experienced educators who care in an environment that creates a family connection you can return to for a lifetime. The students will participate in several coaching sessions throughout the class and also receive training in business, marketing, and finding their niche. Because we maintain a small class size, our teachers are able to give personal feedback to every student and answer any questions.
CLCI's promise to each student is that we will provide you with more than a certification, but an investment in your career, your education, and your future.
Working with us, you take your natural inclination to help others and put it to work in the ICF approved coaching model so that you graduate with the knowledge, confidence, support, and credentials you need to begin your new career and start changing lives as a Certified Life Coach™
PROGRAMS
Level 1: Certified Life Coach (CLC)
Description: Upon completion of this immersive 3-day virtual class, each student will be formally certified as a life coach and given the training, accreditation, support needed to start as a practicing Certified Life Coach™.
Our certification course includes all the course materials you will need to begin your own practice immediately after graduation.
What could be more satisfying than learning a new career while helping others to succeed?
Price: 995 US Dollars
Length: 3 days
Hours of Instruction: 32.8 hours
Level 2: Master Certified Life Coach (MCLC)
Description: Level 2 is an in depth exploration of the practical application of life coaching tools & advanced training. It offers an opportunity for certified coaches to begin to master their coaching skill set.
Coaches who complete Level 2 are adept coaches who have gotten to the heart of coaching and possess an in-depth understanding of the potential coaching has to create lasting and powerful change in clients.
Price: 1295 US Dollars
Length: 3 days
Hours of Instruction: 33 hours
Details

Visit Website

Address:

13395 Voyager Parkway Ste 130, Colorado Springs 80921, United States

+1 (714) 609-6370
help@certifiedlifecoachinstitute.com