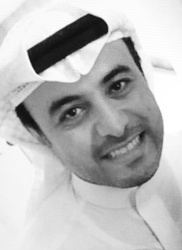 Ahmed Maghrabi

Jeddah, Makka
Entrepreneurship Coach, Life Coach, Career Coach
BS Mechanical Engineering, MBA, Certified Coach
I enjoy working with successful people, who usually consider learning, development and exploring as a vital need to move out of comfort zone and live balanced life with more fulfilling moments.
About Me
I work as a life and entrepreneur coach, where I enjoyed the journey with my clients to identify their strengths, opportunities to stretch, building self confidence and moving out of comfort zone toward achieving personal or professional goals.
As a part of my profession in marketing consultation, I apply the model of " Marketing Campus" enable business owner to better understand and to be fully equipped with right and clear steps to know how to easily identify product/service in disgnated business industry, what to say when you promote your business, whom you should communicate your bottom line message and how to effectively do it.
I have a proven record in marketing and communication consultation. Where I worked and got exposed to part of top 100 companies in SA. I am a MBA holder with a BS degree in mechanical engineering. I have about 15 years of experience in different fields: Industrial, business, strategic marketing, consultation and community service initiatives. I am a certified trainer in personal development and interpersonal skills courses. To me coaching is a passion more than a business. I have been trained on coaching for 6 months in Dubai, UAE in the largest and most creditable institute; CTI. I am Strategic, Ideation, Leaner, Maximizer and Intellection based on StrengthsFinder 2.0 Report. These talents help me a lot to better serve my clients to overcome obstacles, focus on desires, understand fears and cultural/religion circumstances to start living their life purpose and achieve goals.
My clients success stories has inspired me to continue approaching others to follow my passion, create impact and add more smiles to our wonderful world.
Remember: the journey of 1000 miles starts with a step. Now you are in a distance of just sending an email to get in touch and turn your dream to reality and your problem to challenges.
Awaiting for your email
Reviews
9 reviews (1 verified) (5.0)
Roaa
I got way more than I expected from speaking with Ahmed about my career. I needed a second opinion on my situation at work and he was a great listener and made me aware of my professional objectives as well as my option and how to pursue them. Talking to coach Ahmed was insightful and encouraging. I highly recommend that you work with him.

Nora Abdullah
I came looking for coaching because I need someone who can look into the bigger picture of my life from a different perspective and to help me make life changing decisions. I just had my first session with Ahmed, unlike my previous experience with coaching, he was amazing. We have a long road ahead to go, but I can say that he got me from our first call. He was reasonable and realistic, which are among the prior characteristics I look into my coach. He is a very good listener, with a sharp mind to pin down the pain-points.

Lma Ma
I really was happy with the experience

Rana
A summery of who i am now : I used to stay inside the comfort zone, & i finally  got out of it. Once i decided to fight my fears; l realised that the huge problems in my life are simple & much smaller than i imagined. Because he taught me how to fight, & how to be brave, strong, & more confident. "Cut it short" was one of the magic words I've heard ever. So I realised that i grew up so fast in the last month Im blessed because i found someone to guide me when i was lost. & Im so glad and lucky because he was my coach.

Roaa
My first question to Mr. Ahmed was can I do that.. and after my 4th session I told him that the most important thing I would love to share that I am in a top level of confidence and not afraid of talking to anyone. Also, I was starting the constructive conversation without thinking deeply about it.

Haifa, Social Enterprenuer, Jeddah
During the coaching session with Ahmed Maghrabi, I did not get the feeling that I am being coached, I got the feeling of being in a nice journey where I was enjoying conversation and discovering my real needs without hesitation and limitation.

Member of King Faisal Specialist Hospital & Research Center, Jeddah.
When I faced some difficulties at work, I turned to Mr. Ahmad Maghrabi to seek a professional opinion and guidance. Later, I found out that not only Mr. Maghrabi was a good life and business coach, but he is a sincere advisor too, as he had digged deeper to get to the bottom of the issue, to be able to bring the solution from within.. I totally recommend Mr. Maghrabi to any of my acquaintances on both personal and work levels and have already referred his service to some.

Nadia, National Commercial Bank, Jeddah
I was coached before through different coaches but for the first time with coach Ahmed Maghrabi, I have enjoyed living and reaching the "AHA" moment where laughing, tearing, challenging and accepting different feelings all came together to evoke transformation toward what I like and need to do.

Abdulla, Zain Telecommunication Co.