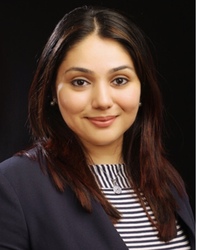 Career Coach, Executive Coach, Life Coach
MBA, ICF ACC Certified Career Coach
I coach executives and professionals seeking a fulfilling career, growth in existing roles, transitioning to new career, personal development and improved productivity. Completed 700+ coaching hours.
About Me
I'm a passionate and energetic coach who offers executive life and career coaching to working professionals. I help ambitious individuals achieve career fulfillment and growth through effective coaching. Whether you are looking for life transformation or want to improve soft skills for accelerated career growth, my unique approach and 3 step coaching methodology will help you
1.Gain Clarity on Priorities
2.Become more self-aware and discover sense of purpose
3. Create SMART career and personal development goals
When I'm not coaching, I'm a business consultant at one of the top IT firms in UAE. Handling a corporate role simultaneously enables me to better connect with my coaching clients (executives & professionals) as I can easily relate to workplace pressures & challenges and dynamically changing work environments. I hold an engineering degree and have done my Master's in MBA from one of the top tier colleges in India.
I love reading and writing and have contributed guest blogs in leading digital magazines.
My Approach:
I bring a holistic approach to my coaching programs. I firmly believe that exponential career growth and healthy work-life balance can go hand in hand. Hence I look at holistic coaching where we look at the person's physical, emotional, social, and financial well-being.
The program is divided into 3 phases.
1. Discovery phase
2. Self Reflection phase
3. Execution phase
I use customized tools, techniques, psychometric assessments and strategies to decide, track and execute goals.
Call or email me today for a FREE consultation.
Reviews
10 reviews (4.9)
Aina, the interview went very well. I was totally myself and very natural, energetic, and happy. I think they like me. Your tips about the introduction were most of the important things. I spent more time in my intro and it was definitely worth it as the interviewers were listening interestingly. Thank you for your encouragement and support!

Sam Fraser, Job Seeker - Dubai
If you are ready to make changes in your life but not sure how to go about it, then talk to Aina. She is a very intuitive and engaging coach. Aina is easy to talk to and was able to help me identify and focus on key issues that were important for me and to enable me to find my optimum solution fast. Aina was very supportive, and her help was much appreciated. "Many thanks Aina!"

Steve Mc Nair
I was feeling "stuck" professionally speaking and I decided to reach out to a coach for the first time and see how I can benefit from the sessions. After several coaching sessions with Aina, I discovered where should I focus my energy at work. I know that my ultimate goal will take time to reach. But I am also very confident and happy to say that Aina has been guiding me to a new path that I hadn't thought before.

Guillaume Loiseau
Aina is an exceptional career coach.The level of targeted practical advice she offers is extremely valuable. She listens well, and always has suggestions that are on point

Shahad, KSA
I met Aina at a phase of my life when I was trying to decide what career path to choose after having served multiple short term roles in various industries. She patiently listened to my concerns, and together we were able to come up with an action plan which involved gaining more clarity in terms of my career choices, building an attractive resume and preparing for job interviews in Dubai.

Anonymous
Sabith
"To listen to people day in and day out, and yet remain an unbiased observer, not assume the role of a problem solver and not get judgemental is an art of life. Aina personifies these and other delightful skills with such ease as if she is born to coach. Her approach You solve your hurdles, I will subtly nudge you into possible options by asking questions is the crux of her strength. Her commitment to the client, confidentiality and the drive to add value motivated me to take a more structured approach to my life. Her happy go lucky attitude, shown abundantly in the conversations did wonders to me and gave me a break from my established thought patterns. You have a long way to go Aina"

Public Policy Consultant, IIM Graduate, India
Aina is a high potential coach who has a great positive attitude towards life . Talking to her helped me to dig out my hidden potentials and inspired me to follow my passion. I would highly recommend her as a coach.

Veena Geetha ( UK )
Loved the session.. because, she was like a friend and it is always great to have someone to help you through something that you wanna achieve.. her assurance to stand beside me was a great relief.

Anagha
" I had so many things that I wanted to do in life,I stood perplexed, upset and never moved forward. Aina helped bring clarity and brought me back my energy and confidence that which I thought I had lost. I am now able to drive myself forward with enthusiasm .I recommend Aina to anyone who find themself in my shoes and more.Thanks Aina!"

Preethi Vijayan