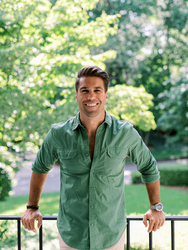 AJ Scola

Atlanta, Georgia
Performance Coach, Executive Coach, Leadership Coach
Amherst College
I help high-performing executives and leaders align their awareness, attention, and behaviors to maximize their potential. From NBA coaches to venture capitalists, I help winners go from good to great
About Me
My current client base includes NFL, NBA, MLB and NASCAR players, coaches and executives, as well as private equity, venture capital and tv personalities. My approach is straight-forward, no non-sense coaching where you will be listened to, yet also challenged, held accountable and pushed to be your best.
A former professional athlete and sports executive, I've lived the fast-paced, high-pressure environment that can consume your daily life and hinder your capacity for growth. I will help you holistically develop as a person so that you can excel as a professional. My goal is to help you achieve your goals and exponentiate the satisfaction you get from your career and personal life.
Reviews
AJ doesn't have any reviews yet.