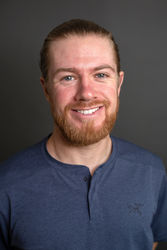 Life Coach, Performance Coach, Career Coach
I help high-performing professionals and entrepreneurs build healthier lives that they love to live. I help focus on what is essential to transition phases with ease and confidence.
About Me
Hi, I'm Alex!
Are you ready to transform your life to make a big impact in your community or the world, but don't know where to start?
I partner with high-performing young professionals to help them create a vision for their future, develop new habits of mind and body and hold them accountable to the goals they envision. I work with people who dare to dream big, and play bigger.
There are 3 main challenges and goals clients come to me with:
1. Transitions: you are ready to make a big change that will impact your life or society and are seeking support along your journey. Transitions are of mind, body and spirit and I guide you with ease and confidence.
2. Work/Life balance: you have been successful at creating results at work or one area of your life, but have not put your own health and well being at the top of that list. It's time to change.
3. Living out of alignment: you are living by the expectations of others or society, and desiring a change, but don't know where to start.
How do we work together? We begin by assessing where you are at and crafting the vision of what is important in key areas of your life. We then create an individualized plan for you to get it! We focus on the barriers that reside within the mind that hold you back, and create new habits that are aligned with what you want most. These will serve as the foundational mental muscles to create sustained success.
I began my professional coaching career to help people in the position I was once in - stressed, overwhelmed, and living a life that was not authentic. My coaching career began in 2015 as a high school hockey coach. I also worked as a career coach helping undergraduate students develop resume and interview skills. I have a Bachelor's Degree in Business Management and am professionally trained as a Life Coach through Coach Training Alliance.
If any of this sounds like you then let's have a conversation to connect.
Let's begin this adventure, together!
Much love,
- Alex
Reviews
4 reviews (5.0)
My experience working with Alex was extremely beneficial. Alex tailored his coaching sessions to my needs and what I wanted to focus on. I always had an assignment or material to work on between our meetings which kept me engaged. Overall, Ive come away from my experience a better learner and thinker.

Elliot Olson
Working with Alex has helped me to powerfully step out of my comfort zone in so many ways. He has a strong presence and ability to support me with whatever I am working through that week. He has helped keep me on track in my business, break through limiting beliefs, and manage my time more efficiently to support myself and my relationships. Working together weekly has helped me focus my attention within to create outward change. I am continually motivated to continue to take the next step on my journey, even when I am hesitating, because I know that Alex will be there to encourage and support me

Martin Peters
Working with Alex has been the best choice Ive made for myself as a budding entrepreneur. In our weekly coaching sessions Ive gained tools to create healthy mindset shifts, reset my priorities, and discover my resilience. His insight and support have been invaluable as I navigate building a business and overcoming adversity.

Emma Hagenauer
Alex is a great as a life coach. Alex has pushed me to become a better me in every aspect of my life (professional, relationships, and social). Each week he brings new and creative ideas on how to better myself. I've been working with Alex for a while now and plan to stay with him for a long time. If you've every thought of having a life coach, look no further, you will not regret it. After every session I feel exetremely motivated. 6/5 stars!!

Ryan D
The Smart Way To Find A Coach

1 Describe Your Goals

2 Get Matched

3 Free Consultations
Find My Ideal Coach Now