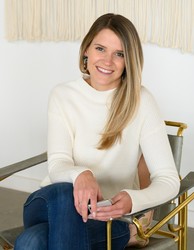 Alli Stover

Denver, Colorado
Life Coach, Leadership Coach, Business Coach
BSBA Finance & Real Estate; Certified Professional Coach, Master Business Coach
I help emerging leaders, business owners/managers, and people who describe themselves as "way too busy". Let's relieve your stress, cultivate more connection, & establish more balance in your life!
About Me
Are you constantly stressed out with trying to balance the never-ending demands of your work and personal life? Do you feel drained from always putting others' needs before yours?
Are you always taking on extra work or responsibilities because it's easier than trying to trust other people to do it right? Do you feel like you're always putting out fires with no time to relax?
You don't have to be stuck in this cycle forever. You can have cultivate a balanced lifestyle and also succeed in your remarkable career. What you're missing are the skills to:
- set more boundaries & stop saying yes to too many things
- focus on your own needs & desires even when there's lots going on
- empower others through delegation & building autonomy
- systems & processes to make your life run more smoothly
If this resonates with you, my programs are all about strengthening these skills. My clients tell me that they feel a sense of ease and confidence from working with me. After working through my program, they know they have developed the skills to set better boundaries, recognize when they are taking on too much, and effectively communicate about pain points and priorities with their teams and loved ones.
My Qualifications:
- Certified Professional Coach and Master Business Coach through an ICF Accredited Institute
- 10+ years in sales, finance, and real estate in the corporate & small business sectors
- Previously served as president & operations executive for a commercial real estate firm in Denver, CO
- BSBA in Finance & Real Estate
Reviews
4 reviews (5.0)
I started working with Alli after a large career transition and she has become one of my most trusted mentors and guides. She has been able to help me understand what I really want and what is important to me as I navigate this new phase in my career. She gets me out of my own way and helps me approach all things, including big decisions and conversations, with objectivity and clarity. Her questions and guidance lend to creative, new ways of thinking that have helped me tremendously as I build a company. She is really great at getting broad ideas out of my head and putting them into more concrete things that are both actionable and attainable. I cant recommend her enough as a coach!! She has become like an advisory board member for me, both professionally and personally, and I plan to have her as part of my team for the long-term.

Shannon C.
Alli has been so valuable to me in this tumultuous last year. She has helped me navigate large questions I have had about my career path, write and rewrite resumes and ALWAYS makes an overwhelming situation much simpler by creating smaller tasks, goals and milestones to eventually reach the end goal. Alli has been my voice of reason when I wasn't thinking clearly and as always been so kind. You would be very lucky to work with Alli.

Marisa M
I began working with Alli, because I was looking for a career change. I started our sessions with a couple vague ideas. I came out with not only more clarity, but a positive attitude and a feeling that my goals were within reach. She has a wonderful way of getting to the core what you want, even if you are having trouble identifying it yourself. She then creates actionable steps to help you get there - I would recommend her to anyone! I will definitely be utilizing her services again!

Eliot G
Alli has the ability to break down complex, often difficult to deal with issues and scenarios into easy to follow step-by-step processes that not only allow you to accomplish what you set out to do, but also relieves the stress that often accompanies these situations. I recommend Alli's services to any business owner or manager that wants to see their employees' capacity to take on more responsibility grow, have employees begin critical thinking on their own and rely less on supervisors. As a business owner, Alli will serve as a great partner to help think through strategy and bring your vision to reality.

Nathan Levy