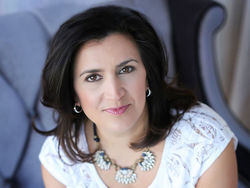 Amanda Patrick

Morristown, New Jersey
Life Coach, Performance Coach, ADD ADHD Coach
Positive Psychology Coach
I coach adults and teens looking to get organized, create structure, find purpose, and live a life that feels good.
About Me
I am an ICF certified Life Coach and experienced educator with an MA and over 20 years experience in Education. My own inner compass has guided me to work with people of all ages and tap into their resources so they can live their best lives. I'm passionate about empowering people through positive psychology to increase well-being, enhance and apply strengths, improve performance, and achieve valued goals.
My ideal client may fit into one of several categories:
Adult Coaching- Adults needing to achieve goals, find purpose, create work/home/parenting/life balance, transition from college to work, achieve personal well-being.
Academic Coaching- Teen or young adult needing help with managing coursework. Organizing, scheduling, planning, study skills.
ADHD Coaching- Adults and teens needing help with executive function areas such as adaptable thinking, planning, self-monitoring, self-control, working memory, time management, and organization.
Reviews
Amanda doesn't have any reviews yet.