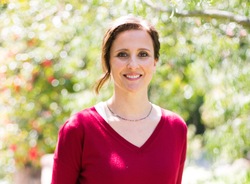 Amy Kessler

Los Angeles, California
Career Coach, Life Coach, Health and Fitness Coach
BA, Documentary Editor, Producer
I coach creative professionals who want to make a career move, get out of a rut, and have more clarity, direction and courage to do what they love without burning out.
About Me
I began working in the film industry when I was hired by veteran filmmaker Robert Richter (from the acclaimed Friendly-Murrow CBS team) to develop, produce and edit human rights documentaries. We worked on important issues like women's and children's rights, poverty, labor, the environment, nuclear disarmament and peace activism around the world. Hearing people's stories changed me in profound ways and I realized that the place where storytelling came together in a meaningful way was in the editing room, so I learned the craft of documentary video editing. There, I learned from my mentors, that empathy and justice could be achieved through a collaborative process of listening, sharing our stories and taking action. Today, I coach creative professionals with the same perspective in mind.
After a New York style ass-kicking in Reality T.V. left me burnt out and unable to work, I left the film business and my dream of becoming a film editor and sought out a life coach. She was able to support me through a difficult chronic illness and a career move. In 2016, I became a certified life coach through the Brilliance Coaching Academy in Los Angeles.
Presently, I work with creative professionals, like artists, writers and activists, music, design and film industry freelancers and entrepreneurs, who need support managing the ups and downs of this type of work. I help my clients refocus and get clear on a direction, so they can create a work life that feels consistent and fulfilling. Together, we move through obstacles like burnout, overwhelm, perfectionism and procrastination, so they can move forward in their careers or creative practices. I also support my clients in building emotional wellbeing, so they can move forward from a grounded place and live whole-hearted, balanced lives doing what they love.
Reviews
9 reviews (3 verified) (5.0)
Amy was practical, thoughtful and flexible, going beyond what I expected in her effort to get me pointed on the right track. I highly recommend her.

Joshua P
Finley
Amy's coaching style was exactly what I needed. I've dealt with health issues that caused me to lose my job and remain unable to work full time. Losing my job left me lacking confidence and direction. I decided I needed some support as I worked on building a freelance business. Amy was incredibly encouraging - she was able to meet me where I was, help me find realistic goals, and make sure I stuck with them! She not only helped me figure out how to move forward on the more technical side (getting a website together, figuring out pricing, etc.), but also helped me work through things like negative beliefs that were keeping me from moving forward. I'm very grateful to have had Amy's support as I worked on building a growing business! I feel more confident after being coached by Amy, and I loved having someone else to shoot ideas off of and draw inspiration from.

Rebekah
Amy Kessler has given me the gift of getting back to "Self". To any and everyone who is searching to take that same journey, she is the real deal. I can honestly say I don't know where I would be without her guidance and support. It is because of her steadfast commitment to her clients and unwavering belief that You CAN that I have been able to fully step into my long shied away from truth of having cerebral palsy. I have a renewed perspective and confidence that I know would not exist otherwise. Amy has shown me that I can absolutely claim my power. I just need to do the work. Be consistent and intentional. There will be setbacks, yes, but you continue moving forward. Ive realized that impossible is in fact...possible. Me, being an artist by trade, Amy has a keen knack for bringing out the best in creative potential. Thank you will never fully express the extent of my gratitude.

Gabriella
I sought out a life coach for guidance in my career in the entertainment industry. Amy came highly recommended for her experience and keep-it-real demeanor. I ended up getting so much more than I expected. It was great to work with someone who understood the nature of my business on such a personal level because her advice was always relevant and spot on. She was also able to guide me through deeper self discovery beyond my career in order to help me understand what motivates me in life. She would take additional steps to follow up with anything that came up in session that would further advance my growth and success. This included anything from helping with my resume to providing me with meditation practices or linking me with like-minded organizations that could inspire further growth. You definitely have to put in the work, but that's what I appreciated the most. If you want to get something out of your experience, she will provide you with the tools and support to see some real growth.

Jamie
Early last year I sought guidance in navigating a difficult cross-country move as well as some other work and life issues that I wanted to address. I found Amy online and cannot speak highly enough about her. She is highly intelligent, empathetic and funny and I liked her instantly. Her approach to coaching is also a great balance of 'spiritual' (for lack of a better word) and pragmatic, which was a great fit for me. I found it very helpful to think broadly about changes that I wanted to make in life as they relate to my own values, define actionable steps to get there, and to develop about routines and rituals that will help make life more enjoyable along the way. In short, Amy is a lovely person and a gifted coach who I would not hesitate to recommend to anyone.

Dani S
Amy has been such a huge help to me in my personal journey. I have gained huge insights into so many patterns and behaviors. So many of these revelations have helped me immediately with personal and professional results. I enjoy working with her as she not only focuses on goals and solutions, but has also been there to help me find my own voice and that creates a nice balance for peace and growth.

Beth
Amy is more than a career coach. She feels like a lifelong and wise friend who is kind and generous with her time and energy. Her focus on coaching is focused on YOU, your wants your needs and your inner determination. Sometimes it's hard to figure it out when you are on your 2nd career and you need a cheerleader and not a naysayer. With that being said, Amy is also practical and extremely reliable as a career coach and guide. Her practices and exercises helped me craft a YES package to myself. Her technique has given me more comfort and confidence in knowing how to talk about my abilities and positive contributions for my interviews. It's such a struggle to find your path and I'm glad to say that Amy was part of mine.

T.D
I am blessed to find Amy in my life. I was stuck in a circumstance where I thought I had tried my best and worked so hard to reach my goals, but I wasn't going anywhere. I felt lost. I wasn't sure about the graduate schools I was applying to and the job search was overwhelming. I was in high stress. I had lost my motivation and even the meaning in doing anything. On top of that, I had recently lost my dog. Those coaching sessions with Amy were vital for me to move on with my life. Amy, being a very peaceful, patient and high intellectual, helped me sort things out. We did many exercises together where I had to narrow down things I'm passionate about, we did exercises to help me understand myself better, and to think about the jobs that can bring the best out of me and make choices that will lead me to be happy. Eventually, I was able to accept who I am and learn to value my happiness and health more than anything. Right now, I am self employed and growing my own business and I feel passionate about life and things more than ever. She is a great listener, I felt very comfortable sharing with her topics without feeling that she will judge me, moreover, she always encouraged me to be okay with my flaws and accept them as they are. She helped me to learn the biggest lesson and that was that whenever I feel overwhelmed, I should take and complete one task at a time; and this always works. Amy takes her job very seriously. She follows up with me via email and she spends extra time outside of sessions to prepare for me to meet my specific needs, it could be for job research or suggesting a book for me to read.

Nellie Verdian