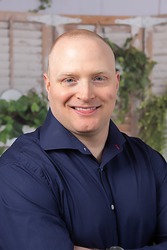 Andrew Mundy

Kelowna, British Columbia
Life Coach, Leadership Coach, Performance Coach
Deep Coach and Holding Space Practitioner with the Centre for Transformational Coaching
I support leaders and business owners to authentically own who they are, which then allows them to have a greater impact on the world. A life of choice, purpose, joy, connection and fulfillment.
About Me
Hello!
It's great to meet you and thanks for taking the time to read my coaching profile.
Are you looking for a coach that can support you in the following areas?
* Gaining a deeper understanding of your innate qualities and allowing them to guide you as you interact with the world
* Help you gain awareness around how you act when you are in a survival state or coming from ego
* Develop a deeper understanding of your vision, purpose and calling in this world so that you can have a bigger impact
* Create projects that include all the necessary components to create consistent momentum and follow through
* Declaring the breakthroughs that will support you in creating a life that is both unpredictable and fulfilling at the same time.
If any of these areas sound like a place where you could be supported, I'd say it's worth us getting into a conversation with one another.
This coaching work is not for the faint of heart, but my promise to you is that if you come with an eagerness to grow, intentionality to show up fully and a willingness to take on practices outside of our coaching session, you will absolutely create powerful results for yourself.
Coaching to me is a profession that needs to be devoted to fully. In order to serve clients at a deep level it cannot be a space that you dabble in. A part of my excellence in this profession has been my commitment to my own growth. I'm continually looking for opportunities to deepen my abilities as a coach and have my own coach as well that supports my own development and transformation.
If you feel called to be in conversation with me, our first step together would be to have a conversation to support you in gaining clarity around the life that you want to create. These conversations usually take an hour and I offer them free of charge to folks who are interested.
I look forward to connecting with you and supporting you on your transformational journey.
Reviews
4 reviews (4.75)
I really like how Andrew knew my wants and needs during the coaching calls. He asked the right questions and got me thinking about what was the next chapter of my life going to be. I really enjoyed him as a personal coach. He is always willing to help out. Loved him as a coach and if you need a coach. I would highly recommend him.

Jonathan Medina
I enjoy working with Andrew he asks great questions to help you focus on what's important.

Brian
Andrew was part of my healing . At times I didnt like what he said but I know it was for my own good . Hes not a life coach , hes a partner . His compassion for me was palpable . The way I was challenged by him was life changing . He guided me to fall in love with myself and thats exactly what I did . We came up with a title for myself heart led adventurer . I am exactly That . I love this man

Jason Peterson
Andrew is genuine and truly concerned about helping you better your life. He's great at digging deep and getting to the core of what you actually want. Plus, he's worked hard to compile a great arsenal of tools to help you.

Dana Houser