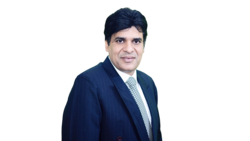 Coach Dr Anish

New Delhi, Delhi
Career Coach, Leadership Coach, Business Coach
Doctorate in Leadership Coaching, Agile Team Coach, Certified NLP Practitioner, Everything DiSC & SII Assessor, Master Astrologer
FEELING STUCK in a CAREER that's just not right for you? ever wonder WHAT NEXT IN LIFE ? Be part of my HIGH OCTANE PROGRAMS & REDISCOVER YOUR PASSION to truly BECOME A LEGEND
Details

New Delhi, Delhi

+919899500554

Send Message
Visit Website
Hourly Rate: $140 to $250 US Dollars
Gender: Male
Training: AlphaStars Academy of Excellence
About Me
I am not going to sugarcoat it for you. Here's the fact: If you don't act on Life, Life has a way of working on you.
Here is another one: Nobody but YOU has the power to take action.
The choice is yours.
The question is: Can you afford NOT to take action? How has that worked out for you till now? Let's face it. We either can live an average unfulfilling life full of regret or get in the GAME and play it on the FRONT.
So what's stopping you?
"Coach! I know what you are saying, BUT……………"
(fill it in with your current excuse. Fear, family, now's not the time, responsibilities, etc., etc., etc.) I have heard it all.
STOP …STOP RIGHT HERE for your OWN sake.
We have limited breaths, so please don't waste a single one deceiving yourself.
Believe in you and realize that it's time to UNLEASH YOUR POWER & rise to your true potential.
I can show you how and will also coach you in the 'Ways of the GAME.'
I will be your CHEERLEADER and together we will celebrate our wins & failures over drinks.
But, there is a Price, and that is YOU WILL NOT QUIT. NEVER.
If you commit to doing that, I promise you to be there for your Life.
I will help you find your purpose, passion, and the path to becoming what you always were destined to be. A LEGEND
So who am I?
My name is Anish Rakheja, aka Coach Anish or just Coach, as my team calls me. Want to know more about me? Feel free to visit my website or the linked-in profile to check me out but frankly, who I am or what I have done in the past is not important.
It is what we can together make of our remaining Life should have your undivided focus and attention.
If age is just a number for you and in your guts, you feel still the GAME left in you …
CALL ME
Otherwise – Godspeed and Good Luck !!!
Reviews
6 reviews (5.0)
In case you decide to be with Coach Anish, get ready for a high-powered ride. Looks can be deceiving, and more so in his case. Behind that gentle innocent face is a powerhouse of energy and passion. He will be the driving force for your own good and will not negotiate to back off, an inch. All his sessions are profound, deep, and thought-provoking. I have been with Coach for almost a year, and it has been a fantastic journey. He not only helped me find my Mojo but also pushed me beyond the levels I never knew existed inside me. "We can definitely say a desirable person to work with as a Coach."

Parijat B. - SUPPLY CHAIN PROFESSIONAL, TORONTO, CANADA
Mr. Anish (or Coach as he is fondly called by all of us) does a phenomenal mix of findings from birth charts using Vedic Astrology and Psychometric tools. I was simply amazed by the results I got through Astro Profiling. I had approached the Coach to find out if I was in the right field of work or not? I was not very convinced with only the behavior or personality tests and felt something was missing. When coach Anish administered and showed me the results from Astro profiling, I not only got my apprehensions cleared but had my husband also Astro coached by him for his life journey. Thanks, Coach, for all your knowledge and guidance.

Arpana Bhatnagar - Performance Excellence Leader - Toronto, Canada
Coach Anish came into my life almost six months back when I was looking for someone to help me with my company's vision. Being an entrepreneur and a start-up, I tend to get lost in day-to-day operations and forget the reason for starting the company. My sessions with Coach Anish helped me come back on track which turned around my company and my business. Because of him, I am on target as per my business plan for achieving the desired ROI. Sugato Bose Co-Founder & CEO SNS Global Concepts

Sugato Bose
Having spent 25 years in the Industry, I was searching for a direction to have a balance between my personal and professional life. I came across the approach that Krescon has built over years to help executives and it resonated well with me. My journey with Coach Anish started about a year back, when I enrolled for his "Game is On" program. I have no words to thank my Coach for helping me to find the right career direction. In the corporate world, life becomes monotonous and stagnant at times. The sessions with Coach Anish helped me understand my true self and get moving in the right direction. The program made me understand the gaps in my thought process and the steps I need to take in order to bridge the gaps. Today I feel far more empowered and happy with my life and career. Shashank Gupta - Business Leader in Germany

Shashank Gupta
I had been working in the hotel domain when due to Corona, I lost my job. My career and life were in disarray. During a chance meeting with a friend, she suggested contacting coach Anish. She had also been taking sessions from him for some time and was extremely happy with the outcome. I finally reached coach Anish with a lot of apprehensions as I never had a coach before. My first session was enough to enroll in his program. He made a lot of sense and, instead of using big words keeps the session focussed and easy to follow. However, he is a lot of fun and a taskmaster when tracking our action plans. Its been a fantastic journey to date, and I have seen my world changing for the better due to his constant presence.

Michaela imonová
I enrolled with Coach Anish for his Game is On and am blown away by the results. My background is I am an Architect, and before coming to Coach Anish, I was totally stuck in a self-destructive mode. I had thought of winding up my business and thinking of moving to some other area. Thanks to this program, I got so much clarity about my future direction and avoided those crazy blunders that actually seemed so right to me at that time. Coach Anish helped me save my business, but now I am much more at peace with myself. You Rock, Coach !!! Manuj Darshan - Architect - India

Manuj Darshan