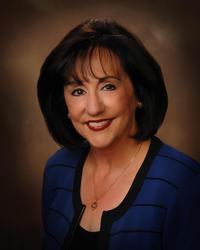 Arleen Gomez

Novato, California
Leadership Coach, Career Coach, Life Coach
BBA, M Ed, ICF Professional Certified Coach
I coach business leaders of all levels. I help my clients maintain confidence, balance, and clear perspective as they focus on their responsibilities, relationships, and goals.
About Me
You're closer than you think to your ideal life. Sometimes it takes a new pair of eyes to help you see — and keep moving — down that path. Helping you build success, remove obstacles, evaluate relationships, and act decisively in your own best interest: that is the work I do, and I love it. Let me help you bring your natural gifts and most heartfelt values into the world.
I have the experience, tools, and understanding to assist you in building greater success in whatever area of life or work you feel needs attention. I approach my work with kind strength, encouraging you to make positive changes and collaborating with you toward the life you have always wanted to live.
With more than twenty-five years of experience in industries including healthcare, child advocacy, technology, and insurance, I have successfully designed 'best practice' leadership training, gained recognition as a professional mentor, and applied experience and education to successful organizational development, strategic planning, performance management, and institutional messaging and branding.
On a personal level, I am known as upbeat, positive, and approachable—deliberate and thoughtful in my interactions. I have the ability to simultaneously focus on big picture and granular details, and my educational training in Organizational Psychology & Development, Education, and Instructional Technology informs my approach to coaching, consultation, and mentorship.
My coaching credentials:
+ PCC (Professional Certified Coach) from the International Coach Federation
+ Former Member of Forbes Coaches Council
+ CPCC (Certified Professional Co-Active Coach) from the Coaches Training Institute
Reviews
4 reviews (1 verified) (4.75)
David Yee
"I was fortunate to have Arleen as a mentor/coach for several months in 2017. She uses a creative combination of consulting and coaching to help people reach their full potential. I valued how well I felt heard each session and her methods to help me get past hurdles and find new solutions. Many times I left with a new idea and 'aha' moment that I was able to apply in both my professional and personal life. "Arleen's overall passion for helping develop others and help them succeed shines through in every session and I owe many of my successes to her mentoring. Thank you for everything!"

J.N., Clinical Manager ~ Healthcare Operations
"Arleen is an uncommonly attentive listener with a rare ability to drill down to the core issue in a chaotic swirl of intruding concerns. Her corporate experience has given her many practical tools and techniques to help with managing as an administrator or executive. Her innate sense of compassion and understanding of human nature enables her to provide a conducive environment for exploring any hidden conflicts that may be obstructing your progress. Her skills embody an insightful combination of knowing how to be accepting and supportive of where you are at that moment while at the same time gently and firmly helping you move forward toward your goals."

J.L., Director ~ Educational Technology
"Arleen helped me figure out how I could be more effective in my ability to communicate with different leaders and players in a highly political, complex and fast-paced working environment. She helped me see the key changes I needed to make to be most effective. Her insightful and provocative questions helped me develop a daily formula for success and routine practice to assess how I was doing and how I could improve. She weaved in other tools and skills related to human dynamics that helped my daily formula for success be even richer and more impactful. In addition to being a highly effective coach, she made the whole experience fun! I am already seeing the impact of my improvements make a big difference in my ability to be a more effective and better leader. Thank you Arleen!"

S.E., Director ~ Healthcare Administration