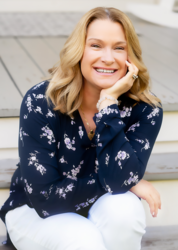 Betsy Williams

New Orleans, Louisiana
Life Coach, Spirituality Coach, Career Coach
Numerology, Life Coach
I guide you through a life-changing journey of self-discovery, using time-proven methods to discover more about who you are, along with techniques to help you achieve who you were meant to be.
About Me
After years of soul searching, looking inward, reading a voluminous amount of books on self-development, listening to podcasts, intensely working on myself, retaining a GREAT coach, searching for like-minded ladies and asking A LOT of questions – I have decided to take a leap of faith and teach the valuable information and powerful techniques I have been taught, and share the experiences that have profoundly changed my life.
I found my tribe.
I am true to myself.
I allow myself to be vulnerable.
I create the heck out of my future.
I know how get back on track when I stumble.
I have fun.
Allow me to help you do the same but NOT take 15 years to do so.
Allow me to teach you how to create your future so you can stop REACTING to life, AKA default mode.
Allow me to show you how to live life on your terms, the way you perhaps once imagined.
Allow me to teach you who you are and what makes you "tick". To master your strengths.
To crush your weaknesses.
To live an exciting and rewarding life like a boss.
Allow me to help you manifest YOU.
Start your self discovery with me, your Life Coach.
Reviews
Betsy doesn't have any reviews yet.