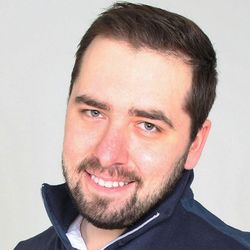 Brandon Hofer CareerSurge

Calgary, Alberta
Career Coach
Brandon Hofer and CareerSurge is SOLELY devoted to millennials getting into great careers that make them happy.. Specializing in (1) Finding the right career to get into or (2) landing a great job.
About Me
Brandon Hofer and Careersurge helps millennials find the right career that's exciting and doable after a major disappointment or setback.
.
============
BACKGROUND
============
I've been career coaching for 5 years, helping 200+ people, mostly in their mid 20s to early 30s get into work they're passionate about. Whether that be creating clarity about what that is or helping them land a new job.
Before that I was a marketer earning over $8,000/month. Helping various companies design and implement ad campaigns... and before that I had a dead-end career working in a warehouse.
HIGHLIGHTS: If you've watched the European PGA Golf Tour, or the band Three Days Grace in the last 3 years you will have seen a few of my clients.
.
.
=============================
WHAT YOU CAN EXPECT FROM ME
=============================
Crystal Clear Clarity on Your Passion
--- Without compromising or chasing pie-in-the-sky ideas.
.
Unstuck and Moving Forward
--- You'll get out of the rut and start making gains in your life again with real measurable progress.
.
A Professional in Your Corner
--- I've coached for 5 years and helped over a hundred clients find their passion. I will support you, fight for you & keep you accountable.
.
Clear How-To Steps
--- You'll get clear actionable steps to find your passion without settling for a compromise.
.
Brand-New Career Ideas
--- I'll help you find new career ideas you've never thought of before, so you can pick the best career path
.
Income
--- I'll share my startup marketing & job-searching expertise with you. I've lead 3 start-ups into profitability, built multi-million dollar marketing campaigns and helped over 100 clients get paid doing what they love.
.
Confidence in Your Career Path
- You'll have a career choice that actually feels like it's the right one, you won't need to doubt your dreams anymore.
.
.
Reviews
8 reviews (5.0)
Integrity. You want to talk about Brandon and Career Surge? Think about Integrity. Brandon pushes the concept of integrity like it is the currency for decision making and success. Success isn't really all that difficult. Its a series of good choices that you make aimed at a goal and the continued commitment to achieve what you need step-by-step. Brandon helped me to realize that I was doing good work but was missing my followthrough. I was giving myself too much rope to slack off with. Brandon spoke with me and listened endlessly to come to the same conclusion time and time again--I was missing the commitment of integrity with my goals and the work they needed. Brandon is well versed and clearly has the right training to help his clients. After speaking with him for weeks I know Brandon can relate to his clients and is capable of explaining complicated issues in plain english. I am confident to start my business, realize where my faults lay, how to fix them, and how to move forward. Making the decision to work with a coach is an admission that you need help. Working with a coach is a great way to find your short comings and resolve issues. Following the advice from your coach in half-assed will help you accomplish more than you could on your own if you are struggling to find your feet. If you put in whole-assed effort you should be unstoppable. Open your mind and leave your BS behind. Work with Brandon. He's the truth.

Chris Brown
I would like to thank Brandon for his career coaching. It was very helpful. I mostly enjoyed the improvements we made to the resume and how and how I can brag about my accomplishments instead of just listing responsibilities. I feel a lot more confident to get a job in healthcare now. Thanks

Gabriel
When I made the initial inquiry into this journey, I had spent years struggling with the prospect of uncertainty over a realistic career path. For all the time, effort, and frustration I had put towards thinking about what I should do with my life and career, I found myself spinning in circles without making any real progress. Through this process, I was able to clarify my priorities in what I want out of a profession and gain confidence in my ability to achieve the sort of career and life that I desire. After a few months of working on this problem with Brandon, I now know what my next steps are and where I aim to go with my future career, and no longer carrying around that uncertainty makes the time and effort spent more than worth it.

Tim (early 30s) Children's Program Director, Charlotte N.C.
At first i was reluctant to how it might turn out but i decided to be more open minded and implemented all his recommendations and advise he gave to me. He helped me with my interviewing skills and i started receiving better feedbacks from potential employers. He also provided assistance with helping rewrite and restructure my resume and cover letter. ... I received multiple offers in industries i was interested in, and i gained valuable skills i will continue to utilize for the rest of my career. My advise to anyone gong through this journey will be to let you know that you are in great hands with Brandon. You have already made a big step towards your goals by seeking professional assistance, try to make the best out of it by putting in the necessary time and work required to achieve your goals. I personally believe this is a very good investment for ones career. Good luck to all.

Zibeh (late 20s) Engineer, Oklahoma City
The Coaching was phenomenal. At first I was looking for somebody to get me another job in human resources, but this was so much better. Brandon helped me get to the core of what I really wanted in a job, and what kind of impact I wanted to have. I now want train people!

Crystal, Texas USA  
Thank you! I've been on autopilot for so many years, making a good salary in an unfulfilling job. I was able to decide on a new career where I can be that fun creative person I've always wanted to be.

Lydia, California USA
At the start of this I was really confused, but the stories you told me, it made me realize I wasn't alone. I feel really clear now. Before I didn't know what the right path was for me. But now I know tomorrow exactly what path I'm going to take. Thank you so much Brandon

Satwant, (late 20s), computer engineer, Ontario Canada
"As we started talking, I just made a few odd comments that ended up being a really big spark. I came here without a clue. Now I'm animated, I'm excited, I'm laughing. I have something I know what I want to do for the rest of my life and I know I can do it. It's just a matter of executing on our plan. You did a good job! ? Thank you from the bottom of my heart."

William (mid 20s), Superintendent, Ontario Canada
The Smart Way To Find A Coach

1 Describe Your Goals

2 Get Matched

3 Free Consultations
Find My Ideal Coach Now