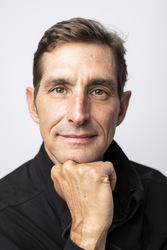 Bryan Yates

Atascadero, California
Performance Coach, Leadership Coach, Life Coach
MA, NBC-HWC, NASM CPT
Spark Stagnation Into Clear, Inspired Momentum. Growth & Performance Coaching For Mid-Life Creative Leaders (& Teams) Seeking The Next Level. It's Personal Training For Your Inner Fitness!
Details

Atascadero, California 93422
2139261520
Send Message
Visit Website
Hourly Rate: $65 to $1,000 US Dollars
Gender: Male
About Me
As a personal development & growth coach, I work with mid-life creative business managers, owners & team leaders who are stuck or in transition. I help you use mental & sports performance tools on your inner game to transform performance blocks:
Fatigue & Burnout
Self-Leadership & Emotional Intelligence
Confidence & Trust
Communication Blockages
Personal & Relationship Friction
Isolation & Disconnection
Zero-Sum Thinking
Leadership Fatigue
Self-Sabotaging & Self-Rejection Patterns
Hijacked Self-Acceptance
Controlling Others
Toxic Competitiveness & Judgement
These are performance and potential blockers. Some parts of them may get us to a where we are, but they also keep us locked there too. Reaching new levels, breaking through old patterns, demands updated strengths and tools. Getting unstuck, developing new potential, means some kind of inner reinvention. Big transitions & transformations are always an "inside job."
My Clarity + Velocity + Grace coaching program gets you crystal clear on your real goals and seeing your current beliefs and actions for what they are. It dives deep into motives & intentions; the misalignments between beliefs & actions; and setting an actionable path forward with true velocity. As we shed old patterns and begin to align how we think and act, we start to move with increasing intention, purpose & direction. Although the process is unique to each person, I've seen it working at both the individual and team level.
Reviews
5 reviews (5.0)
My work with Bryan has been incredibly valuable and has helped me to grow in many ways. Being his calm presence Bryan created a safe and supportive space for me to be honest with myself and with him. Bryan has been able to help me confront my insecurities and find ways to navigate the challenges I face as a doer who hates wasting time. It's clear that I have gained a deeper understanding of myself and my strengths and weaknesses through your work with Bryan. I have learned to view showed me how to view speedbumps as a chance to stop, reflect and adjust my route and speed. I will for sure continue to work with Bryan on my journey of personal development. My highest recommendations to Bryan as coach.

Cindy Berzanth
This might seem like an odd quote, but it is my favorite from BY. Get out of the crockpot and go be of service. Just because you can't ride your bike, doesn't mean you can't change your scenery It is the kind of nudge that only Bryan can give. The nudge that gets you to do something unexpected and uncomfortable. It is the nudge that sets your life on a different path. The one that you were meant to walk. At least, that's what it did for me. BY isn't average. He is honest and genuine. His humanness shines through in everything that he does. He is the person you need in your life that you never knew you needed. He has a knack for pulling people out of their comfort zone with magical ease. His genuine heart and snarky Bryanisms will leave you always wanting more. More for yourself. More challenges. Exponential growth and curiosity. Coaching with Bryan is life changing in a way that you don't expect. In a way that stays with you and becomes a part of you.

Sara Castelaz
I started working with Bryan because I was at a cross-roads that I couldn't even fully see. All the tools I'd been using to help me in work in life were no longer serving me. I was feeling foggy and spun around. Things were stuck. For 12 weeks, Bryan worked with me one on one, in person and virtually. He gave me personalized feedback over text to help guide my motivations and decision making. He listened closely, validated my feelings, and help me clarify my thinking. Today, I'm re-starting an old business with fresh eyes and momentous direction. His CLARITY, VELOCITY & GRACE program has helped me with just that by helping: - Get Clear on My Inner Dialogue, Understand My Purpose, Find Personal Focus. - Get Velocity on Where, When, and How I Take Action. - Develop Grace In Using My Intuition and Let Go of Old Patterns.

Dave Pelletier
It's hard to sum up a review for Bryan in one small paragraph or two. He meets you right where you are...no judgements, but rather- gives you the floor to express your thoughts or situation with safety and that soothing REALNESS layered with humor. If you are looking for legit real shifts in your perspective (seriously. . .get ready!) Bryan plants the seeds and sees right through to your "higher self"-- you know...the inner self that's pushing you to find him in the first place-- I think that is who he is really meeting with each time. Below is a text I sent Bryan shortly after making a big shift of my own: "BTWour talk shifted my perspective overnight of course it did. I was resisting HARDthen days later we were on a new path! You got that special somethinglike a chia seed. You get all these seeds in one scoopand you aint too sure what they will do..but you know its healthy."

Taylor Lewis
Bryan Yates is the best coach I have ever worked with. He is so gifted at creating a safe, comfortable environment for others to share and grow. He keeps others accountable by practicing what he preaches. He also has a way of connecting like-minded people to one another, facilitating continued growth outside of working with him. He leads by setting an example through his own life and actions. I have been so lucky to experience how powerful it is to be around someone who wants to make the world a better place and does this through helping others live healthier, more authentic lives.

Julie Vanarelli