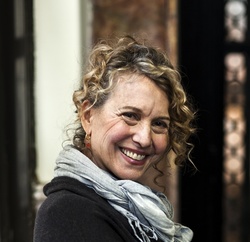 Candice Reffe

Northampton, Massachusetts
Executive Coach, Leadership Coach, Life Coach
Training in Neuroscience of Change, Internal Family Systems, Somatic Coaching
Frustrated with work and its effect on your life? Want what you do to make a difference? A transition and leadership coach, I help you get traction to live and lead with purpose and energy.
About Me
My clients want to MAKE A DIFFERENCE—to live and lead with their values. They're often at a turning point, whether they want to change careers, develop the capacity to lead change, start their own business, or shape a post-career life. They want to turn the lights on in their lives and in the lives of others—their families, communities, workplaces.
HOW IT WORKS
I partner with you to:
Articulate your WHY
-Your vision, reason for being, core values. Your compass.
Define your WHAT
-The future you desire and the specific outcomes that define it.
Design your HOW
-The strategic path and actions you'll take to get there.
You grow your leadership in areas such as:
• Visionary and strategic planning
• Social justice and organizational change
• Executive presence
• Leading and mentoring employees
• Working through differences and difficulties
• Inclusive decision-making and facilitation
• Building a high-impact team
You grow yourself by:
• Working through what's in your way
• Practicing new behaviors to create different results
Approaches I use include: the neuroscience of change, befriending the inner critic, reframing negative narratives, mindfulness.
MY EXPERIENCE
I led systemic change as a C-Suite executive, so I know how to help clients navigate personal change and lead change at work to achieve visible results. I led business strategy and innovation through the lens of social justice, so I know how to support leaders move from talk to impact. My book of poems won a national award: I guide clients to navigate their own blank pages with courage and curiosity, to turn what they imagine into reality. I've pivoted many times in my own life—and grown from that--it's my honor to guide others amid growth and change.
Credentials
• ACC coach credential, International Coaching Federation
• Certified in Evidence-Based Coaching, Fielding Graduate University
• Live From The Mood Board won a national book award in 2018
• MFA in Poetry Columbia University
Reviews
2 reviews (5.0)
Candice Reffe is a light in this world. Through her Executive Coaching, she expertly offers clients space, insights, and tools for exploration, guiding them through the big questions that ensure theyre not only answering the what regarding their professional paths, but also the why. Candice's coaching encourages the peeling back of lifes layers, which helps reinforce resilience in an ever-changing world, and also creates the capacity to align ones path with purpose. Should you wish to explore the sweet spot between your Now and your Future, Candice is an excellent ally for the journey.

Rachel R
Working with Candice Reffe has been a revelation! I sought Candices coaching when I was in a period of transition. I was looking ahead at some big changes on the horizon. Going forward, what would a happy life and fulfilling work look like for me? We began by defining and refining my goals and mapping a path. Each session we broke down my goals into actionable, achievable steps. This was super helpful for me. I looked forward to each coaching session. I discovered that accountability really works for me and helps me progress towards my larger goals. Candice encouraged my process and celebrated my achievements. Shes a great listener, a skilled and supportive coach. She custom-designed tools and practices that I continue to use. Her coaching helped me look at issues from different angles, enabling me to become clearer about what I wanted and keep me on track. When I started working with Candice, I was a corporate V.P. and she helped me navigate some leadership challenges. By the time we ended, I'd gained confidence to launch a new beginning, and a new business. What seemed like a huge leap was turned into a series of steps supported by Candices coaching. I highly recommend working with Candice.

M. Sullivan