Today's Featured Coach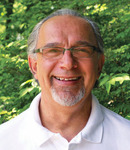 Spirituality Coach, Relationship Coach, Career Coach
If you have the courage to walk into your fears, shame, grief or aloneness? You'll walk away in "Your Own Light" with self-confidence, high self-esteem, direction and clarity of your life's purpose!
See full profile
Learn More from the Coaching Experts
New to coaching? Get informed and make the best choice for your situation.
Learn More About:
Is Coaching Right for You?