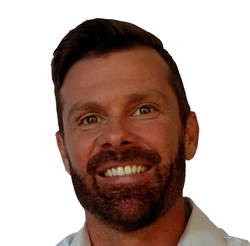 Casey Moran

Scottsdale, Arizona
Performance Coach, Life Coach
TPC
As a Cognitive Performance Coach, I help you maximize your potential by showing you how to rewire your brain through the neuroscience of habit development, which will allow you to live your best life!
About Me
Specializing in Living Your Purpose through Goal Setting and Habit Development, I show you tips, tricks and techniques to maximize your potential, and ultimately takes you from where you are…to where you want to be.
I help you make the adjustments necessary to make impactful changes in your life. If you need a small adjustment like…"I need to be more organized" or a complete overhaul like "finding your purpose," I will head you in the right direction that allows you to live life YOUR way each and every day.
I have a relaxed, but driven demeanor which comes across with an optimistic outlook. I have a competitive side which allows me to truly take your life and goals personal…when you "win" I feel as though I have too.
For many, just taking the first action step is the hardest part of doing anything. Unfortunately, nothing changes if you don't take that first step, so take that first step and let's talk…

Reviews
5 reviews (5.0)
Casey was quite literally a life changer for me. Before going to him I was in a rut and needed guidance. Casey was great at listening to my specific needs and catering a plan of action. They weren't huge life changes either; just one new small thing to work on each each that paid huge dividends. The person I am today vs the person that reached out to him several months ago are two very different people. I'm now achieving goals that prior were a mere pipe dream. Regardless of the changes you would like to make in your life, Casey can help guide you there through personal experience and an educated approach on how to deal with the hurdles life throws at you. Thanks again man. You're the best.

Matt, Scottsdale AZ
Casey is easy to work with, flexible, and extremely perceptive. Originally I contacted Casey because I wanted a better solution for weight loss. I'd tried every diet out there over the past three decades, with no lasting results, and I wanted to break away from the dieting mentality. I've worked with him now for approximately two months, and what I've learned in talking with him has gone way beyond weight loss. He helped me uncover what was really underneath my difficulties with weight, and he guided me to finding my own best solutions... Not only with diet and nutrition, but a healthier lifestyle and outlook on life all the way around. I always leave my conversations with him feeling inspired and amazed by what he helps me discover. Life in general has improved enormously for me, simply from becoming aware of habits I didn't even know I had, and yes, I'm losing weight. Effortlessly, I might add. Casey brings so much insight into his work, and he has a way of getting beneath the surface to see what's truly happening for a person and how to help them see it, too. He is amazing in what he does.

Jennifer, Phoenix, AZ
I came to Casey after moving my entire home based business across state lines, with a toddler. I was a total mess! I credit Casey for helping me regain my confidence and get out of an overwhelmed spiral. He taught me how to "slow down to speed up". If you are overwhelmed in your business (or life) Casey is an extremely practical and effective coach to get things under control and into a supportive system for growth.

Claire
I was looking for someone to help me live a healthier lifestyle. Casey helped me adjust my eating habits and gave me some simple workout routines I could do at home. I am now living a healthier, more energetic life and loving it. I've also lost 17 pounds

Marilyn, Retired, California
Casey helped me get started with my new business and was a tremendous help from getting it up and running to transitioning into my day to day operations. He was there when I needed, and went above and beyond my expectations. I still reach out to Casey for advice and I highly recommend him if you want to get something accomplished. Casey will also show you how to apply the information he supplies to other aspects of your life like health and time management.

Alex, business owner, Seattle