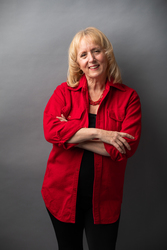 Catie J Craig

Anchorage, Alaska
Life Coach, Business Coach, Christian Coach
M.C.L.C., T.I.
I coach individuals who want to take back their lives, assist frustrated entrepreneurs and those desiring new career paths to start over, help with narcissistic abuse recovery, and life issues.
About Me
You may feel as if being down is a forever state. Productivity is in the past, dreams are long gone, and life as you once knew it will never. happen again. Let me help you!
I personally equip my clients with targeted tools to get you from where you are to where you intend to be in the shortest amount of time. I closely and attentively interact with you, at times implementing electronic assessments for better results.
I am a Master Certified Life Coach. Today, I am also a senior in my last year as a Psychology/Social Work-degree seeking student and have had several businesses. I also have my trauma-informed certification, so this means that if you are suffering from the devastation of traumatic events, I can assist you with healing.
Every day is a fresh start! Every moment is a choice. With 40+ years total invested in marriage to NPD (Narcissistic Personality Disordered) and CD (Character Disordered) individual(s), I can identify firsthand with traumatized individuals. I know what it is like to suffer, to struggle with long term trauma, to be knocked down and to fight to stand again!
Life is a fight! For 17 years I battled depression, feeling as if life had passed me by forever, that my best years were behind me. I let life's pressures and letdown's take my smile away and rob me of my purpose. My get up and git was in the toilet.
I tell you this because it is possible to get up again, to find the real YOU, the you that you are today. We don't know about tomorrow, but we do have this moment, this day, this now.
Reviews
2 reviews (5.0)
When I started my first coaching session with Catie, I had a vague idea of where I wanted to go in accomplishing my goal to be able to work while staying at home with my son as he grows older. She and I sat down and talked through some of my ideas and where they could lead. Just from that first session alone, I was able to make a breakthrough and to decide on the first step of my journey towards that goal. Each ongoing session has been extremely helpful in staying on point with my chosen game plan (accountability) as well as being a huge motivational boost emotionally. Catie is great at listening to concerns or roadblocks as they come up and letting me talk through the problem while encouraging me not to get stuck in the rut but to find a solution. If you are looking for someone to help you who can listen without overwhelming you, cheer you on and help you stay motivated while continually moving forward in your life goals, I would definitely recommend that you give Catie a shot.

Angela Lundvall
I recently had a coaching session with Catie J. I have been floundering in life for quite awhile and at 70 years old, had come to the conclusion that my dreams or bucket list were no longer attainable. She helped me realize by taking a new look at my hope's and aspirations, that they were still obtainable.

Jeff W.