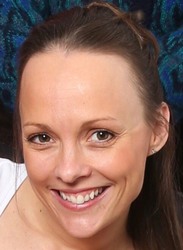 Charlie Lyons

London, England
Life Coach, Family Coach, Leadership Coach
Integral Coach, Generative Coach Qualification, Enneagram Coach, NLP Practitioner, LAB Profile practitioner,
Connect exists to support parents to be Well & Grow. I coach parents who are feeling stuck in some way with work & in life so they may find greater flow & integration.
About Me
Connect In exists to support parents to be well & grow
Becoming a parent and being a parent is one of life's greatest challenges!
We all have hopes, dreams, and desires for ourselves, as well as for our families. Yet once we become parents, the experience can be challenging and overwhelming at times. Dealing with the daily juggling, searching for a work-life balance, not losing sight of our dreams and managing our energy for the often-turbulent journey is not an easy task.
In these times we can disconnect and lose sight of what's most important. Our wellbeing gets effected, we forget to take care of ourselves, we feel stuck and stop growing.
When we as parents are well & growing, we are fully connected & can sing from our souls!
About me:
The common thread through my whole career has been supporting people with their own journey of growth & development. And this each and every time is an utter privilege.
I believe that having a solid companion for a journey of growth is a necessity and as human beings we are no meant to do our growth alone!
I believe each journey is unique, sacred, special and requires both compassion & challenge. I limit the number of clients I take on so as I can always provide the support, care and holding that's so very important.
Bio:
For over 20 years, I've been working in the world of training, development and coaching. I started in the field of education and habilitation, working with children with motor disorders to develop their independence and achieve their potential.
This led me to work in adult learning and development, where I trained and supported people in leadership and management, interpersonal communication, team dynamics and self-development.
I trained as an Integral & Generative coach and entered the area of learning and development in a deeper way.
I'm a qualified Integral and Generative coach & hold a professional coaching credential with the ICF. I am also a qualified NLP practitioner Enneagram coach.
Reviews
6 reviews (5.0)
Charlie made me feel welcome and supported as soon as I walked through the door. I was feeling really unbalanced, and felt overwhelmed by my work and disconnected in my home situation. Charlie immediately made me see that everything I was living through was completely normal, and gave me some wonderful gems on how to manage all of my life concerns. Charlie has a natural sense of calm and is a superb listener. She provides the right amount of suggestion and challenges me in the most non-judgemental way. Shes very real and down to earth and I leave each meeting feeling positively curious. Charlie has gotten me to see through different lenses, listen with new ears and love with more understanding of everyone around me. Im a much better mother and partner because of her and Ill continue to practice my little gems as often as I can. Thank you Charlie.

Simone Clarke
Charlie is an exceptional coach: focused, supportive, perceptive and considered. She introduces useful tools on a targeted basis to stimulate deeper consideration of issues. Every interaction feels like a step closer to the agreed objective and she is also an absolute pleasure to work with - it feels like you have the best possible team in your corner, helping you move forward every time.

Cressida Curtis
I have worked with Charlie a number of times over the last 5-6years, often at critical times in my life relating to either growth or problems that I needed to work through / face. Whether you are going through a tough time and need some support to help you understand, create a plan and work through or you are wanting to take your life forward or in a different direction to where you are, Charlie is an incredible help and guide to achieve this. Whether it's personal, career, family, emotional - it all involves you as a person and the work I have done with Charlie has supported me in every one of these areas and always gets me back on track. I can't recommend her highly enough and have introduced family and friends to her on the back of our work, all of which have been equally thankful to her.

Jamie
Charlie helped guide me through a time of real change in my life. Being pregnant and preparing to give birth I had huge mixed emotions and anxieties. Charlie is kind and insightful and truly steered me on my own path of discovery. I have tapped into qualities I didnt know I had and have continued to use a lot of my learning since having my daughter. In these troubled times I am very grateful for her coaching and will no doubt continue to need strength and courage. Thank you Charlie!

Julia Metcalf
I have been doing a well-being course with Charlie and have found it really helpful. She has helped me to establish a regular meditation practice and to find ways to challenge and break out of unhelpful emotional states. This has, in turn, enabled me to lower my anxiety levels and helped me to keep a clear head when dealing with challenging situations with my children. Charlie is very warm and accepting and creates a really calm and helpful coaching environment. I would highly recommend her to anyone wanting to improve their well-being.

Julie A
Charlie has a gift and she uses that gift to guide you back to your inner self. She creates a safe space for you to connect in and invites you to join her on this journey of self discovery. Her energy is calming, thoughtful and personable. She makes you curious, observant and creative. Her knowledge is vast, she is a great teacher and continues to grow herself and remains very humble. Her purpose is to help others grow and become whole. She is a beautiful soul x

Kylie McCarthy