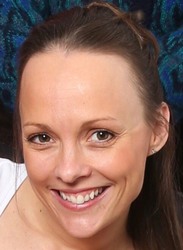 Charlie Lyons

London, England
Life Coach, Family Coach, Leadership Coach
Integral Coach, Generative Coach Qualification, Enneagram Coach, NLP Practitioner, LAB Profile practitioner,
I coach parents in varying contexts - work, life, both. I support parents in connecting back in, fuelling their well being and then guiding the growth & development thats unique & current for them.
About Me
Becoming a parent and being a parent is one of life's greatest challenges!
We all have hopes, dreams, and desires for ourselves, as well as for our families. Yet once we become parents, the experience can be challenging & overwhelming at times. Dealing with the daily juggling, searching for a work-life balance, not losing sight of our dreams and managing our energy for the often-turbulent journey is not an easy task.
In these times we can slip into survival mode to get ourselves through, & sometimes we find ourselves stuck there. We can disconnect from ourselves & the world around us, affecting our relationships and our perspective of what's possible for ourselves and our family.
As a mum myself, I have certainly been overwhelmed, uncertain and anxious. However, as a coach, I strongly believe that this challenging place can also be one of great possibility & becoming a parent is a great invitation for us to slow down, reconnect and attune to how we really want to live, love and parent.
In my mid-twenties I suffered a breakdown & being total honest it floored me. Leaving me with chronic health issues for a number of years and a mind that felt broken and changed forever. I found some way back.
Then years later I had my first child and it had an impact on my well-being but I felt ok.
Then I had my second child and family life grew, life took on pace, I found myself seriously stuck in survival mode! I started to relive my previous breakdown and a fear of 'losing myself' returned to me once again. Fear and anxiety made their home in me.
Then I started gradually connecting back in, listening to my body & my mind, cultivating nourishing practices and I allowed myself to be really curious about what's mine, what's for me and what's possible for me and my family.
I'm a qualified Integral & Generative coach, I hold a PCC credential with the ICF. I am also a qualified NLP Practitioner and hold a qualification for coaching with the Enneagram.
Reviews
5 reviews (5.0)
Charlie is an exceptional coach: focused, supportive, perceptive and considered. She introduces useful tools on a targeted basis to stimulate deeper consideration of issues. Every interaction feels like a step closer to the agreed objective and she is also an absolute pleasure to work with - it feels like you have the best possible team in your corner, helping you move forward every time.

Cressida Curtis
I have worked with Charlie a number of times over the last 5-6years, often at critical times in my life relating to either growth or problems that I needed to work through / face. Whether you are going through a tough time and need some support to help you understand, create a plan and work through or you are wanting to take your life forward or in a different direction to where you are, Charlie is an incredible help and guide to achieve this. Whether it's personal, career, family, emotional - it all involves you as a person and the work I have done with Charlie has supported me in every one of these areas and always gets me back on track. I can't recommend her highly enough and have introduced family and friends to her on the back of our work, all of which have been equally thankful to her.

Jamie
Charlie helped guide me through a time of real change in my life. Being pregnant and preparing to give birth I had huge mixed emotions and anxieties. Charlie is kind and insightful and truly steered me on my own path of discovery. I have tapped into qualities I didnt know I had and have continued to use a lot of my learning since having my daughter. In these troubled times I am very grateful for her coaching and will no doubt continue to need strength and courage. Thank you Charlie!

Julia Metcalf
I have been doing a well-being course with Charlie and have found it really helpful. She has helped me to establish a regular meditation practice and to find ways to challenge and break out of unhelpful emotional states. This has, in turn, enabled me to lower my anxiety levels and helped me to keep a clear head when dealing with challenging situations with my children. Charlie is very warm and accepting and creates a really calm and helpful coaching environment. I would highly recommend her to anyone wanting to improve their well-being.

Julie A
Charlie has a gift and she uses that gift to guide you back to your inner self. She creates a safe space for you to connect in and invites you to join her on this journey of self discovery. Her energy is calming, thoughtful and personable. She makes you curious, observant and creative. Her knowledge is vast, she is a great teacher and continues to grow herself and remains very humble. Her purpose is to help others grow and become whole. She is a beautiful soul x

Kylie McCarthy