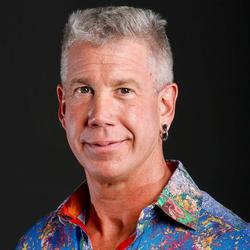 Dale Larson

San Francisco, California
Entrepreneurship Coach, Business Coach, Executive Coach
CPCC, TLCP, CSCS
My clients are typically venture funded tech startup CEOs, and I help high-performing leaders be happier and more successful in all aspects of their work and life.
About Me
I love helping entrepreneurs achieve their dreams, change the world, make money and have fun doing it.
Prior to becoming a coach, I was a serial entrepreneur: a veteran of ten startups as founder or early employee, with experience in many roles and industries, from engineer to CEO. I helped bring hundreds of products and services to market over nearly 30 years.
The best entrepreneurs are always learning and growing. We work together to keep performing and feeling better and transform their toughest issues (the things that challenge them repeatedly in business and in life). We make their companies more successful, and we help them keep growing, scaling, changing and improving the company, their lives, their relationships and themselves.
Common topics include: clarifying vision, building and leading an exec team, finding your voice as a leader, delivering effective feedback, having difficult conversations, transparency, making challenging decisions, feeling overwhelmed, managing fear and doubt, hiring and firing, raising money, creating accountability, setting & tracking goals, and creating habits that reinforce company values, what to do when your founding role (or company) doesn't still feel exciting, and what's next after a failure or successful exit.
Some of my best clients have started multiple companies with successful IPOs or acquisitions, and may also have been investors or professional VCs along the way. Their experience has taught them the value of a coach. Others are navigating their first experience in a high-growth company: some are in their first job -- and it's as CEO.
Some of my favorite conversations take place in a single session that creates insight or removes a block that changes everything for that client. Let's schedule a call and see how much transformation we can create right from the start!
-Dale
Reviews
24 reviews (5.0)
A single coaching session with Dale had a significant impact on me. He helped me to really focus in on what I want, get to the core of what holds me back and embrace who I am and the value that I can provide. He asked the right questions and quickly got to the heart of what I needed to hear. I would recommend him whole heartedly!

Amy Mueller, co-founder GetSatisfaction.com
Dale has a deep reservoir of wisdom that calms the turbulence that every start-up founder must contend with. I am a more self-aware and effective leader as a result of working with Dale.

Michael E. Driscoll, CEO at Metamarkets
"We brought in Dale to help us do some rethinking of Lullabot's 6-year-old, 25-person development and consulting business. Working with Dale helped us overcome a lot of our presumptions and hang-ups around growth, culture, creative direction, and business success for the company. He challenged us on many of the things that had us stuck and helped us to get clearer about if/how we wanted to grow. He helped us define our core values and get clear on the culture that we didn't want to lose through the growth and change of the company. Heading into our 8th year, we feel much more stable and clear about the present and future of Lullabot. We've got 35 happy employees, we're growing quickly, and we feel both prepared-for and excited-about the future!"

Jeff Robbins, CEO, Lullabot, Headquartered in Providence, RI
"Dale became my coach at a critical time. We were growing quickly and I had some difficult choices to make and skills to learn. Dale's methods led to much self-improvement and ultimately, great results. I am happier and more effective from having Dale as my executive coach."

Brian Leonard, Technical Founder and Chief Architect, TaskRabbit
"I brought Dale in as an executive coach to work with TaskRabbit's management team. He did a great job leading group sessions and working 1:1 with key team members. We saw tremendous results in a very short period of time. I would highly recommend." December 18, 2012

Leah Busque, CEO, TaskRabbit, San Francisco
"Dale is highly professional, caring, educated, and patient in every session we have. We began meeting when I decided to make a pretty massive career change. I was faced with a lot of uncertainty not only about my work, but also about myself, my own abilities, and how to approach the people around me. I wanted to keep FailCon growing and succeeding, while reducing the amount of time I was spending on it. Dale came with a multitude of techniques for me to use to address fears and challenges from a new perspective, provided constructive advice, and helped me work through this transition from full-time company management to full-time job, while keeping my first business scalable."

Cassie Phillips, Founder, FailCon (International), Game Producer, San Francisco
"Dale is a creative and talented guide for helping you unlock the barriers that may be preventing you from achieving your potential. He has helped me a great deal, and I highly recommend him." November 26, 2012

Tom Shields, serial entrepreneur and former VC, San Francisco
"Hiring Dale is one of the single best decisions I have made on both a personal and professional level. His ability to help me see problems from multiple angles is nothing short of amazing. He provides fantastic support and encouragement. He is wise and warm and funny. I cannot recommend Dale highly enough."

Nick Hodulik, CEO, San Francisco
"Dale is a pleasure to work with. He is able to quickly understand what matters most and get me focused on finding the best solution. The combination of his real-world startup experience and empathetic listening skills make him a truly unique executive coach." December 4, 2012

Ted Barnett, co-founder of multiple startups, San Francisco
"Dale worked with the leadership team at TaskRabbit to help us more effectively work together as a team, and to help us excel as individual leaders/managers. He was good at quickly assessing our key strengths/weaknesses then helping us to understand and improve upon them. He had a way of facilitating very high-quality discussions and getting people to say the 'hard things' that are so easy to ignore, but which impede high performance. While always a work in progress, I grew as a leader, manager, employee, colleague, friend and husband with Dale's help. I recommend him enthusiastically." December 3, 2012

Brian Rothenberg
Dale has great natural intuition and the ability to zero in on what's critical. His guidance and insight are valuable and people need it.

Lorrie Hess, Franchise Owner, Ameriprise Financial Services, Inc.
I found Dale to be a courageous and insightful coach, who could see through the fluff and focus on the real, underlying issues. His passion for helping others to achieve their personal and professional goals was evident in his interactions and his approach.

Kim Kelley, Director Organizational Effectiveness, Advantage IQ
Dale has been fantastic to work with. He has a unique way of getting to the heart of the matter and has served as a valuable sounding board for both strategic and tactical issues. I highly recommend his services.

Ashwin Gulati, President, Match Point Ventures
Dale understands what makes startups successful–above all that it's all about human beings and their goals, skills, perspectives, and needs. He's also the kind of person who's able to see things about businesses that the businesses themselves may be unable to see–and his advice is constructive and actionable.

Harry McCracken. Founder and Editor at Technologizer.com, Columnist at Time Magazine, Contributing Editor at CNet (former VP and Editor in Chief, PC World)
Dale has been an amazing coach who has helped me organize and prioritize my professional (and even my personal) life. He's a great listener and one thing I really like about Dale is the kinds of questions he asks me, questions that inevitably lead to some great insight that I can immediately put into action! Working with Dale has been a great experience.

Cesar Castro, CEO, DiscoveryCast
Every entrepreneur would do well to work with a great executive coach like Dale Larson. He has really helped me discover ways to improve myself and my business.

Joshua Kerievsky, CEO, Industrial Logic; Author "Factoring to Patterns"; XP, Agile and Lean Expert
How to deploy limited resources while launching a company is a difficult decision. As such, I had reservations about spending money on executive coaching because I hadn't done it before and didn't understand how it translated into business value. I'm incredibly glad I overcame these reservations and became Dale's client. Dale does an amazing job at identifying how barriers in a person's psyche impacts the business. Based on these barriers, he facilitates creation of strategies to overcome them. Most importantly to me, he does all this in a skillful unobtrusive way and very quickly. In short, I've found Dale's ear a valuable investment that I believe will improve the outcomes of my business. I suspect it's an investment that's worthwhile for others to make as well!

Vlad Gyster, CEO, H Engage
Dale is an expert in strategic marketing and business operations management. He turns ideas into tangible business practices with successful outcomes. Dale is focused, analytical, and intelligent. Passionate, dedicated, and with high integrity, he is an out of the box thinker who grasps the subtleties of business problems. He is aware of the latest trends, but can separate the hype from the real with a forward looking perspective. Highly Recommended.

John Assalian, Founder & CEO, Viewstream.com
Dale was my executive coach in 2011. He helped me get through very difficult strategic decisions and work-life balance issues. He made sure I stayed focused on the really important issues and not just the urgent stuff which appears to be important. Great value for your money and time. I highly recommend him. I will hire him again.

Sach Chaudhari, Founder, VideoWalkIn
Dale Larson is an amazing coach! Dale knows how to efficiently get to the heart of what's impeding growth. He asks powerful and meaningful questions that cause you to stop and rethink what's possible. I'd highly recommend Dale to any CEO interested in moving their business to the next level and actualizing powerful growth and profit.

Christopher Padgett, CEO, Growth Revolution
Dale is an outstanding coach with deep insights and perspectives. He listens well and asks powerful questions, getting to the core issues quickly. He motivated me to keep taking action and challenged me by taking me out of my comfort zone. Dale helped me to stay focused on my goals while reminding me that it's ok to fail and far better to take the leap and fail than to stay stuck. I highly recommend Dale's coaching services to any entrepreneur who is looking to move forward with their business goals.

Noreen Kelly, CEO, Trust Matters Group
Dale is a fun and engaging coach that pushes you to question your limiting beliefs and then do something about it. I had one of my most courageous professional conversations with a key business partner after a coaching session with Dale. I directly attribute the success of that conversation to the coaching session we had just hours before. If you want a personable coach who encourages you to create the life, career, business… you want, then Dale's a great match.

Lynee Luque, Senior HR Business Partner, Mozilla Corporation
When I was thinking about founding a startup, Dale provided invaluable advice on how to set things up and how to think about the business. Later, when I was deciding whether to join Twitter, he was again a great source of input on what I should expect there. He definitely helped me make the best decision possible. Dale has great, broad knowledge into the world of startups and technology, and would be a valuable advisor.

Jacob Hoffman-Andrews, Twitter (formerly of Google)
When I was considering joining a start-up, Dale helped me go through the decision making process. He asked me all the right questions that helped me figure if the job and the company were a right fit for me. He made me aware if possible future scenarios that I needed to weigh in my decision. He also gave practical advice about things to include in my contract, how to negotiate for some of those things and what the watch out for. Finally, he connected me with a great legal advisor. I'm much better off now than I would have been if I'd gone through this process without Dale.

Christel van der Boom, VP Marketing, The Ellerdale Project (acquired by Flipboard)