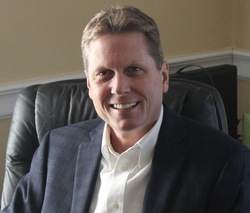 Dan Malinowski New Paltz, New York
Career Coach, Executive Coach, Life Coach
BS, MA, Certified Professional Coach, Corporate People Manager, Adjunct Professor
I coach established professionals who may be stuck in their career or are looking for a new opportunity. I also focus on work/life balance issues for clients looking to achieve balance in their life.
About Me
I am a New York based Career Coach focusing on work-life integration issues who uses listening skills, intuitive insight, and proven coaching techniques to help clients work towards becoming more balanced in their lives to achieve true happiness. With over 20 years of coaching experience at the corporate level, I have honed my coaching skills to help my clients achieve a more balanced life by understanding the relationship between career, family, community and self.
Work-life issues can be complicated and becoming balanced is different for everyone. Together, we can explore the areas of your life and career that are not currently satisfying. The key is to maintain that balance after it is achieved. I have helped hundreds of clients become happier in their life and career. Let me help you too!
I earned a degree in Computer Science and Sociology from the State University of New York at Oswego and am a Professionally Certified Coach with over 20 years of practical career coaching experience. For the past 34 years I have been employed as a software engineer, corporate people manager, adjunct professor, and board member for non-profit organizations.
When I am not advancing my coaching practice, I enjoy outdoor activities with my wife including hiking, gardening, biking, swimming and spending time with friends and family.
Reviews
Dan has 6 reviews.
Sapphire Coaching helped me make a habit of realistic goal setting. I have gained a greater sense of direction in my career and entrepreneurial pursuits.

Anthony D, Software Product Design. - Atlanta, GA
Dan has been a tremendous help through my transition of leaving my previous job and starting a company. He has guided me in ways to promote my company, as well as feedback on website appearances. Dan has given me a different perspective on how to reach my goals, dealing with a new partnership, and creating a healthy work life balance.

Courtney W, Interior Design Co, Owner - Boston, MA.
I was at a key juncture in my career when I started working with Dan. He not only helped me clarify what was important to me from a career perspective, but also helped me make progress on my personal goals. Since working with him, I have a much clearer picture of where I'm heading and how to get there. I highly recommend Sapphire Coaching services

Mike W, Software Manager - Sterling, VA
Dan's approach is conversational, thoughtful and without pressure. Dan helped me see several different sides of an issue that I otherwise would not have thought to consider. He asks non-judgemental questions that immediately puts the client at ease and creates an environment that you can really discuss your issues.

Kyle, Software Developer,Stone Ridge, NY
Working in conjunction with Sapphire coaching I was able to take an idea and move it towards a formulated plan. Dan, was instrumental in understanding key items, obstacles and provide ways to work through them. Working now on a solid plan to move forward.

Dave, self employed, Dover DE
Sapphire Coaching understands that there is only so many hours in the day to get all of "life" done. Dan's respect of my time is extremely helpful in maximizing the value of our sessions (punctual, ability to shift time of sessions quickly, etc). As I exit a coaching session, new ways of working on and thinking of what true balance is across all of life's activities has been key for me. Each session has given me new ideas to put into action on gaining back my life's priorities!

Elaine, project Manager, Poughkeepsie, NY