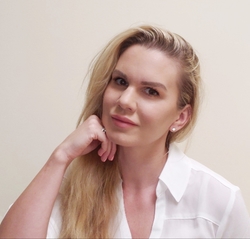 Danielle Brown

Los Angeles, California
Life Coach, Relationship Coach, Career Coach
BA, Certified Coach
Are you feeling stuck in your life and can't see a way out? Perhaps you feel hopeless or depressed? I help women redesign their life and find true happiness with clarity, inner strength and confidence
About Me
"I help women who are feeling stuck in their life, free themselves and find happiness by redesigning their life with clarity, direction, inner strength and confidence to succeed"
'Switch up your life' coaching with Danielle Brown
I'm glad you finally found me as I know you've tried everything and you're sick and tired of feeling this way. I know how it is to feel hopeless, depressed, anxious, sad and alone. I'm guessing you're battling something in your life and you're feeling stuck? You wake up every morning to the same old thing and you just want to pull the covers over your head. I really hear you when you say you want things to change but don't have the energy or even know how. You say it's an uphill battle and u feel like you can't see a way out or even know where to start. It's like you're stuck in a hole and no one can hear you...but I do.
Perhaps you're stuck in a situation, a job, relationship, location, health problem, financial issue, or even not knowing how to express yourself and it's making you feel anxious or depressed?
I really know what it's like to struggle with feeling stuck in your life and battling these dark feelings. Back in 2011 I had just moved from the UK to LA as a leading fitness model and I was tragically hit by an SUV. I had to rebuild my entire life, physically, mentally, emotionally, career, relationship and build a life in a new country with no family or friends. It was a dark time, but I got to the other side and that's why I want to help you.
I remember feeling like I was drowning in these dark feelings and didn't recognize myself anymore. I would look at other people being happy and think 'what's wrong with me?'
I'm sure you've tried to battle the feelings and change your situation and this little voice inside of you says…...
'I don't know how' 'It's too hard' 'I don't know what I want'
'I don't know where to start' 'It will never happen for me' 'It has to be this way'
These thoughts are so overwhelming and powerful that you feel hopeless, want to give up and stay stuck in your hole. It just feels easier to stay where you are.... despite the pain.
I wonder what you're doing to distract yourself from your situation, feelings and that little voice that blocks you from moving forward?..........
Watch tv, hang out on social media, procrastinate, drink alcohol, eat more, do drugs, focus on others, create drama in your life, overwork yourself
Anything to not feel this way and deal with the situation that you don't know how to solve.
Your feelings of sadness, hopelessness anxiety and depression become stronger and swallow you whole as you're not able to deal with it all.
You're stuck!
I know its heavy and exhausting...but how much longer can you live this way and avoid it all?
It doesn't have to be that way and I'm going to walk with you every step of the way. I want to tell you that you can free yourself from being stuck. You will see the light, move forward, create a life that you want and find happiness.
The reason why you're not moving forward is that you're in the dark, can't see clearly and it feels too hard. You're listening to that inner voice and doubting yourself that you can escape and have what you want. You're hiding from yourself and the situation as it's too hard and settling for a life that is less than you desire
That's where I can help you with my 'Switch up your life' program...
We're not going to just talk about it, were going to do something about it and I'll be with you every step.
 We are going to get strong, kick away the feelings that hold you back and break out the darkness.
 We will face your situation together, so we can rebuild and redesign your life that's aligned with who you are, what you value and what's really important to you.
 We will create a life that has you feeling happy, fulfilled and confident that this can really happen for you.
 We will work together to get super clear on what you really want and have you moving forward with ease, excitement and confidence.
 Once we have your goal, we will break it down each week with action steps that is both manageable and attainable.
 I will work with you every week to keep you on track and moving forward towards your goal with confidence.
 From the sessions you will uncover new thoughts, learn new behaviors and ways of living that keep you moving forward with ease.
My clients constantly tell me they feel hopeful, relaxed, reenergized, clear, focus and confident. They have transformed the feelings of hopelessness, fear, anxiety and depression. They feel empowered to move forward and break free to live a life that makes them truly happy
I really know what it's like to struggle with feeling stuck in your life and battling depression. It's so exhausting and makes you want to give up and hide away. I would call it my hole. My biggest challenge was back in 2011 when I had just moved from the UK to LA as a leading fitness model and personal trainer. I was so happy to start my new life doing what I loved. A couple months later my whole world fell apart when I was tragically hit by an SUV. I had multiple fractures all over my body, metal rods placed in my bones, brain injury, memory loss, broke my jaw, knocked out my teeth, blood clot and to top it off...the long-term boyfriend of mine dumped me over the phone while I was in hospital. I had to learn how to walk again and rehab most of my body. I had no family; little friends and I was in a new country. I couldn't go back to work due to my injuries and it was a job trying to get better. I battled years of anxiety, depression, PTSD and further surgeries all over my body and brain. So many sessions with physical therapists, psychologists and psychiatrist that I've lost count. I was left with so many scars and if you didn't know me, you'd think I tried to slash my wrists. I was so depressed, anxious sad and alone that I felt totally trapped and sunk into a deep dark hole. I found it hard to leave the house and couldn't find the fun in anything. Everyone tried to pull me out, but I was stuck. I would break down in tears as I couldn't take it anymore. I was a total mess and had a life, mind and a body I didn't recognize, and I was trapped in every way possible.
I didn't know where to turn or where to start and I felt completely stuck. It made me so depressed, sad and alone. I tried to avoid these dark feelings in so many ways. I would try to eat or sleep it away which made things even worse.
I had to find the strength and face it head on to rebuild and redesign my entire life in every way possible.
But.... I got to the other side and got my happy ending.
A career I love, amazing husband, great friends, healthy lifestyle, beautiful home, and I am fully aligned with who I am. I have perspective, know how to express myself, say how I feel and what I need in a calm, easy way. I'm totally me…... and I'm so much happier.
Life happens, and challenges will always come our way but with all I've learned I now know how to be fearless, strong and face it head on. There may be a time when I dip in to those dark feelings…. but I don't stay there very long
I just want this way of being and kind of life for everyone and that's why I want to help you
Reviews
After dealing with a health issue, Danielle really helped me get confident about changing careers. I was in a job that i didn't like and it was making me really sad and frustrated. I kept putting off the work i needed to do but Danielle got me on track, feeling more motivated and confident that i could actually do this. Now i'm doing a job that i actually enjoy and care about.

Sarah, Teacher, London UK