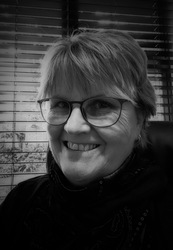 Deborah Jordan

Johannesburg, Gauteng
Performance Coach, Career Coach, Business Coach
Gallup Certified Strengths Coach, StandOut Strengths Certified Coach, CGEIT, Prince2 Practitioner, Certificate in IT Governance
I coach clients looking for a change, new direction, a connection and purpose in their lives. I am passionate about working with graduates, female entrepreneurs and new managers
Details

Johannesburg, Gauteng

+27827868084

Send Message
Visit Website
Gender: Female
Training: Gallup, The Marcus Buckingham Company
About Me
Do you feel disconnected and not sure of your own potential?
Do you find yourself constantly wondering who you truly are?
Are you constantly wondering in which direction you should be heading?
My job as a strengths coach is to extract the greatness that is already present, supporting my clients in finding their own genius and tapping into it.
Finding and recognizing your own true authentic self is the key to both happiness and what you really want to concentrate on going forward.
Your chosen perspective changes everything!
Strengths based coaching is built on the principles of positive psychology; its application focuses your time on your strength roles as the path of least resistance to deliver results.
Everyone possesses unique gifts, a collection of talents, traits and tendencies that create possibilities to grow and get better.
A strength is an activity that makes you feel strong, when you do it, you feel effective, energised, fulfilled, authentic and you look forward to doing it!
I am an experienced senior executive with a passion for developing people through the strengths based methodology.
My greatest learnings in the last few years is that awareness is critical for growth and performance and being your authentic self.
The most effective method for motivating people is to build on their strengths rather than correcting their weaknesses.
The coaching sessions include the online Gallup Assessment and report that offers you targeted, prescriptive advice on how to win with your unique strengths and describes your instinctive way of making a difference in the world
During the strengths based coaching process, I ask what is right and help people build and grow from there.
• As you grow, you become more and more of who you really are
• You will grow most in the area of your greatest strength
Come and join me on the strengths journey….
Hourly rate and Coaching packages available.
Remote sessions on Teams & Zoom
Reviews
3 reviews (5.0)
I was interested in the Strengths based coaching session with Deborah as I wanted to gain more insight into my strengths. I needed to know how to utilize my strengths effectively and get the most from them. My goal for the year was to grow my business and also keep my consulting career alive. The coaching sessions with the support, sharing, understanding and motivation from Deborah assisted me to focus on achieving my business goals and also maintain balance in my life and also allowing me to focus on my consulting which I really enjoy.

Lizelle, Business Owner and Consultant., South Africa
In today's life, we are sometimes so busy trying to fight fires that we forget about ourselves, our ambitions and specifically our attributes that allow us to feel stronger and happy in what we do. The sessions made me stand back, examine where I am, what I want to do, what I need to achieve and where I am going. After our sessions, it felt like a heavy weight was lifted off my shoulders because as much as you don't want to get to the reality of things you need to face them as they subconsciously drag you down. Deborah assisted me to achieve most of my goals that was set in a very short period of time.

Elmarie, Manager, South Africa
I had quit my day job as I felt it was not a good fit but didn't know how and why. The strengths based coaching sessions have helped answer this question. I had what I call an enlightening experience that led me to understand my personality and strengths and how I like to contribute and be effective in any environment. The sessions helped me to find the answers I needed from the first session. I now know how to position myself and I'm inspired to do more with this knowledge!

Arwa, Educationalist, Saudi Arabia