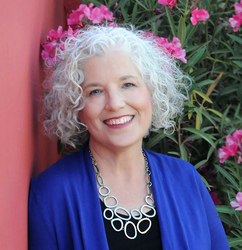 Deborah Thompson

Phoenix, Arizona
Leadership Coach, Career Coach, Life Coach
BA, MA, Whole Person Certified Coach, Certified Health Coach, Certified Nonprofit Executive Leader, Certified Governance Consultant
I coach professional women struggling with confidence, fear, stress and overwhelm. I help you develop direction, energy and resilience, find your power, and draw boundaries for work/life balance
About Me
"Having a career shouldn't be this hard." That's what I kept thinking as I climbed the career ladder, passionate about my work, but always on the edge of exhaustion. I became a professional certified coach after spending over 25 years in leadership roles in the nonprofit and for-profit sectors. But like many professional women, after years of high stress and long hours, and too many people counting on me to deliver, I hit the wall. I was exhausted and completely drained. Behind the "I've got it all together" facade and can-do attitude that's expected of professional women, the truth is, some days I just wanted to crawl under the covers and hide.
Discovering coaching was life-changing. Coaching helped me develop resilience, emotional intelligence, and the courage and confidence to choose a different path. I wish I'd found coaching much earlier in my career. This is the gift I offer my clients. I am passionate about developing and encouraging women leaders, helping them tap into their inner strengths, develop their personal leadership style and voice, discover what sparks creative energy, and reset negative patterns that may be sabotaging their careers, relationships and health.
How I coach - We'll start by understanding your unique story, vision and goals for coaching. What do you want to be different? I don't believe in a one-size-fits-all approach. We will experiment with different approaches to unpack your strengths, stress response, emotions and thought patterns - and I introduce you to a variety of tools to help you tune in, lean in, draw boundaries, focus your priorities, and create the life and career you want.
I am an ICF-Certified Coach, Certified Health Coach, and Whole Person Certified Coach. I have a MA in Organizational Management. I've served in senior executive roles, and mentored and supervised hundreds of women over the years, from small start-up entrepreneurs to senior executives in international organizations. Let's work together!
Reviews
2 reviews (5.0)
Deborah Thompson has been an excellent coach for me. She is always professional, as well as compassionate. Every session was productive thanks to her probing questions, knowledge and resourcefulness. She has been extremely helpful to me through a complex professional transition.

Brenda Meir
I am a high achiever and female business owner. I have been working with Deb for about a year now and it has changed the way that I approach my business and life. When my head is swimming with stress, stories, and overwhelm, Deb always helps me to get to the bottom line, reconnect to my center, and proceed with intention and confidence. I always leave our calls feeling refreshed, understood, and resourced to tackle my big dreams.

Sheila