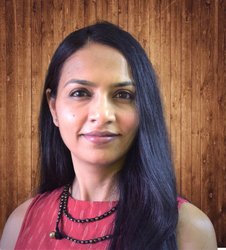 Divya Jain

Bangalore, Karnataka
Life Coach, Spirituality Coach, Relationship Coach
Diploma in Counseling Psychology, NLP Master Practitioner, Trained in Emotional Freedom Technique, Quantum Energy, Inner Child & Chakra Healing
I empower women to speak their truth without fear by overcoming their limiting beliefs. I guide and support them in discovering their real authentic self and unapologetically step into their power.
Details

Bangalore, Karnataka

9448481580

Send Message
Visit Website
Hourly Rate: $100 to $150 US Dollars
Gender: Female
About Me
Do you believe life is hard and one can't have everything in life?
What if I told you that you can have it all – work that fulfills you, relationships that celebrate you and time and money for relaxation and fun – without having to give up your authentic self to please others? My work as a coach is to support and guide you in making this possible for you through deep inner work.
My coaching is not about quick fixes. It is about lasting transformation by addressing underlying core beliefs and patterns. I teach you tools and techniques that are suited to you. It's a customized solution not a one size fits all.
You will learn to
- let go of limiting beliefs and break free from repetitive negative patterns
- prioritize yourself and what is most important for you
- set healthy boundaries that honor you and others
You will get to know who you really are and what you are capable of. Your life will be driven by choice, not defined or limited by circumstances.
Despite being in a seemingly perfect place in life – a great job, married to the man I loved, living and traveling in great locations, friends and community, I felt an inner longing, a lack of purpose and meaning. I started asking what am I doing and why am I doing it? Who am I and why I am here? This led me on a 15-year journey to discover myself by taking a deep dive into psychology, philosophy, science and spirituality through my education and training with various renowned teachers. My work is rooted in finding practical solutions. I coach from an embodied lived experience. I have distilled all my learning and my varied experiences in the corporate world, in theater and in my own spiritual pursuits into my work which has been tried and tested on myself and hundreds of people.
My clients constantly tell me how their lives have transformed and they feel an aliveness and joy they didn't think was possible. They feel empowered and are thriving in all areas of their lives – relationships, career, health and finances
Reviews
10 reviews (5.0)
I wanted to take a moment to express my gratitude and appreciation for all the time and effort you've invested in my development. Your guidance and coaching have been instrumental in helping me achieve my goals and reach new levels of success. You've challenged me to push myself beyond what I thought was possible, and I've grown tremendously as a result. Thank you for being an exceptional coach and a positive influence in my life. I look forward to continuing to work with you and learn from you in the future.

Anjali Shah
My experience with Divya has been wonderful. Divya helped me overcome my anxiety, helped me understand my emotions better and guided me about how to deal with them. The techniques she taught me have been very useful and have helped me navigate through tough circumstances calmly. She is very approachable, sweet and made me very comfortable chatting with her. Her guidance has helped me face tough situations maturely and I can say there is a positive difference in me today when compared to myself when I started off with her.

Ramya
Divya was fantastic and helped me get back on my feet emotionally. Her sessions were intriguing and it forced me to think about myself in the right way where I was able to take charge of things in a more right way. I have learnt to let go and let things be. I am grateful for what I have and also to have met Divya. I am more calm and realize that everything happens for a reason and a season for real. Thank you Divya for being you and also pushing me to complete my sessions in all my super hectic times and being patient and unbiased towards me. Wishing you love and luck

Nextdoor neighbour
Positive. Some age old problems were solved just like that. It gave clarity to my life.

Mina
Divya was an amazing coach. She has such a beautiful energy and each session she made me feel safe, and brought so much wisdom to the conversations we had. I liked the breadth of information we went through, and the practical tips and homework she gave me so I could implement sustainable change in my life.

Tanya
My coaching sessions with Divya were exactly what I needed to get from feeling helpless / victimised (exacerbated by pandemic life) to empowered and balanced to deal with whatever may come my way. She was excellent at meeting me where I was emotionally during each session, while at the same time ensuring that I built on progress already made. I highly recommend her as a coach to anyone wanting to make a change or dealing with challenges past or present.

Mallika Rana
I am so fortunate and blessed to work with Divya, I met her at that time of my life when I needed it the most. I was stuck and drowning in my thoughts of vicious circle. She uncovered the blocks that were holding me back and keeping me stuck while providing excellent tools. Divya helped me to learn the life skills. She taught me to listen to my inner sense and now I have so much more clarity on who I am and what I should be doing in this world. She taught me important of acceptance in life. Ill always be grateful and will have lot of gratitude to Divya. I highly recommend Divyas coaching services and I am sure she can do wonders for anyone in need with her coaching and guidance. She is very humble and positive person.

Nidhi
Divya Jain, When i say this name it takes me back to 2018 when i first met her and the whole journey of my healing, learning, growing and evolving flashes right in-front of my eyes. Working, learning and healing with Divya has been life changing experience not just for me but for all the people in my life. She is an amazing coach, healer and great person one can interact. I am in much better space in my life, mind, body and soul today because of all the sessions and interaction i have had with her. The transformation one goes through her sessions of healing and coaching is gradual, consistent and permanent. She has unique abilities to connect with one's soul and she amazes me each and every time the way she gets what i want or am seeking form the session and interactions. sometimes, when i run short of words to communicate she gets them without hearing me say it with words. Thats the level of connection she develops. Be it one on one in person, over the call or her group therapy and coaching i have always walked away transformed and adding value to my life. Her dedication inspires me and motivates me to be a better version of myself, she is completely present with the client in each and every sessions. Through her coaching Divya empowers people to be independent and self reliant rather than depending on her or anyone else. I would highly recommend Divya Jain as a Coach to anyone wanting deep transformation in their lives.

Mouna Siddappa
I have known Dhivya for approximately 9 months now. From my first interaction I felt that dhivya understood my personality deeply. It was at a time in my life where I was facing an issue in my personal relationship thst I started talking to dhivya. After talking with dhivya I felt a sense of calmness to start with. As we continued on the journey together dhivya was able touch deeper the wounds I had buried for long. She has taught me to operate in my power in a healthy way which has brought about a lot change in the way I function personally and professionally. Being a person who always bottles up my feeling to becoming a person who is able voice how I feel in situations. She has been the reason I have connected more to my ownawareness . She is a great healer with the gift to understand each person deeply. She inspires me and is my go to person when I need to care for myself.

Sreyas Mithun
Working with Divya was awesome. I healed baggage which I was carrying with me for nearly 4 decades. I rediscovered myself in the process. The essence of who I truly am. To live life to the fullest. To find joy in little mysteries of life. To live in gratitude for every day, every moment. Looking forward to a more fulfilling life ahead with Divya there to guide me.

A homemaker from Bangalore