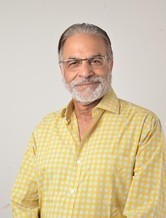 Dr Satnam Singh Deol

Gurgaon, Haryana
Life Coach, Relationship Coach, Family Coach
PhD, Doctorate in psychology, Diploma in inner child healing, Diploma in Guidance and Counselling, Master Hypnotherapist, Masters NLP
Are the past traumatic memories making your present life miserable and holding you back? Do you want to free yourself of this pain and move on joyfully. I can help you achieve it.
About Me
My years in the study of psychology and coaching has convinced me that all of us have vast amount of untapped potential lying dormant in us. But our access to it may be blocked by many factors like physical ,emotional or sexual abuse, as well as traumatic events that could have scarred us for life. The consequent attempts to cope with past events, often leads to substance abuse and loss of job.
Many are at the receiving end of Ill tempered, abusive and narcissist parents, and life partners. The resultant feelings of lack of worth, insecurity and guilt can further push them in to a depression. The mental wounds thus inflicted, can cause lifelong suffering. The replaying and reliving of those painful memories keep us locked and stuck.
It has been my life long passion to find innovative method to undo the damage caused by such experiences, and to help the victims live happier and more fulfilling lives. Towards this, while doing Masters in Psychology, PhD in Psychology, Master Practitioner training in NLP and during my training as a hypnotherapist, my focus was , how to help victims of trauma and abuse.
I have combined my training and experience, to form a single powerful process to help the victims of any past abuse. Using this process i systematically diffuse the negative impact of the past traumatic events, thus freeing the victim to experience the joy , excitement and success of a free and happy life.
If you also have experienced any kind of abuse, or traumatic event, at the hands of parents and spouse that it is making your present life miserable, don't suffer any more. You deserve a happy and fulfilling life. I have been able to give relief to and have helped every individual i have coached . You be the next. Don't hesitate, time does not stop for anyone, life will pass by .So be brave invest in your happiness and let me help you. Contact me.
Reviews
9 reviews (4.89)
Dr Deol helped us reconcile with our teenage son. He was doing good in studies, took lots of interest in outdoors as well, but somewhere along, without our knowing he made a wrong turn. His grades started slipping, he became very moody and one day he ran away from home. Fortunately he was tracked and brought back. We were not able to get through to him, but Dr Deol could, and that made all the difference. Our son has lost a lot of time but he is back on the correct path. Is attending school and we are beginning to feel relaxed.

Jane Collins, Winnipeg
My wife and I had been constantly arguing and getting at each other's nerves for months, including in front of our of our two children. When ever we tried to sort out our issues, it led to more arguments. Initially we were very hesitant to take help from a therapist, what will he or she know, about our life, will it be worth the money spent? But when we saw the distance building between us we visited the site Noomii, looked up the family therapist category and contacted Dr Deol directly. Things started improving almost immediately, as he made us realise that we were not meeting the needs of each other. That realisation was enough to give us an opening and we are ok now. We have a good laugh as to how we were almost blind to what was so apparent. Dr Deol is a great therapist, worth every penny spent.

Noah Smith
I was going through a tragic time. I had just lost my two years old baby. I am crying even now while writing. He was my life, my world ,all i had, as my husband left me even before the baby was born. I am an electrical engineer and have had a good job all along. So life was good, i was able to look after the baby and my job as well. After i lost my child, i was in shambles. Life has never been same again. Endless bouts of crying alone and feeling guilty was getting me. When i could not take it alone ,I contacted Dr Deol ,as he was listed as a life coach specializing in helping clients who have undergone traumatic events. He has been a good and very patient friend , guide and coach. With his help i have been able to heal the wound. The memory will stay, but life is a bit easier and lighter.

Isabella Mississauga
A year back, my life was slipping away. I was in a dead end job that I hated, could not maintain a relationship. I had just broken off , actually was dumped by my boyfriend, who had found some one prettier. Just did not feel any thing inside, like I was just existing. That is when I put a request to Noomii and Dr Deol called me one day to help me. Since last six months, I have been having one session per week with him. These six months have been the best months of my life. In the first week he asked me to write about myself, my life , my own assessment about myself and my outlook, my goals and aspirations and my ideal life. Today he requested me to give a review about my experience with him. I read what I had written six months and feel the changes that have come about in me . Today I dont agree with anything I had written six months ago. I am happier, am achieving goals, and the best is I am optimistic that life will keep improving. That means a lot to me, because I had almost resigned myself to misery. Now that is what Dr Deol did for me and I think he could repeat it for anyone else. He takes his time but brings about lasting positive changes.

Tracy Jones. Toronto
Janice is not my actual name. I had been the victim of sexual abuse since may be four or five. And it continued till I was almost ten. I cant write any more. I had withdrawn in to myself, became extremely shy and obese. I contacted Dr Deol, because the write up said , he specialised in this kind of thing. He has diligently worked during our sessions to help me come to terms with what happened and I am relieved. The memories are still there, but there is no associated suffering and humiliation of being violated numerous times. I breath easy and am able to live with what happened. Dr Deol is a master at this game. I owe all the relief to him.

Janice. Saskatchewan
I had experience severe physical abuse at the hands of my alcoholic father till I was about 8. Once I had to be hospitalised with an elbow fracture as my father had hit me with a chair, consequently I was put in foster care. That experience left me with deep mental wounds . I was a shattered case , could not study , was perpetually in trouble with school . I even ran away from my foster parents. I am 28 now. It was a year back when I contacted Dr Deol through Noomii. He has been helping me sort the mess of my childhood. I am now coming to accept the reality , without blaming myself and sabotaging my life. I have forgiven my father and moved on. I have a job and finally beginning to live my own life.

Bjon shawn, Toronto , Canada
Before contacting Dr Deol about four months ago , I had lived a very depressive life. I used to keep to myself , rarely interacting on my own. I only spoke when I was spoken to. I was quite convinced that , it was the way I was and there was no way I could change. I hardly took any initiative and was happy to be left alone. It used to scare me to attract any attention to myself. I was the happiest if left in the shadows and quite content to be an observer rather a doer. I did have a feeling , that I was not normal but that is only way I had been all my life. Never even knew that , I could experience some different state. A chance remark , that I heard on an English serial , triggered me get help and I contacted Dr Deol. He has coached and counselled me ,twice a week for the last four months. As a result , today I feel as ,if I was frozen earlier and now the ice is beginning to melt around me and I am beginning to get a feel of freedom. I am still shy, and a bit quiet but now I know why I became that way, and I have all the resources with in me ( as Dr Deol says) to become what ever I want. I know I have a lot Of distance to cover and learn new behaviours but now I have Dr Deol with me , in this journey . That gives me hope and confidence

Arnabh
I have been taking coaching from Dr SS Deol, for almost six months now. I contacted him as he is good in treating past bad things and other such experiences. I cant tell my full story , which happened three years ago. But the event was very bad and I could not Get sleep or do things calmly. Dr Deol heard my story , for three sessions. And then started making me imagine and do other things. I dont know his tricks, but my sleep came back and I am getting more, more comfortable. That is very good, because I had thought that I will get troubled for life.

Surveer S
I have been getting coached by Dr Deol from the past one year to get relief from the trauma of my childhood. I had a very abusive and painful childhood at the hands of my father. My father was a very successful businessman, and he had extremely high expectations from me. Some how I could not come up to his academic expectations right from my early days, which led to brutal beatings , and all kinds of physical and mental torture. When I was in tenth standard , I could not stand it any longer and ran away from home. I stayed in an Ashram for next five years till I got the news that my father had died of a heart attack. I came back home and now I am staying with my mother. I had become totally withdrawn ,reclusive and was in depression . My mother encouraged me to contact Dr Deol, whom she found on Google search. I have been getting coached by him for the last one year. He is extremely patient and understanding. Under his companionship,I am beginning to come out of my mental prison. The childhood memories are becoming a bit lighter and less painful , and the biggest change , that has come in me is , that now I feel , I also have right to be happy. That is all for now. I am progressing. And will write again after a few months.

S.Virk